NEW YORK - New York City risks losing more than 20,000 jobs in the high-paying financial sector over the next two years as the crisis in mortgage markets drives down Wall Street's profits, according to a report issued on Monday.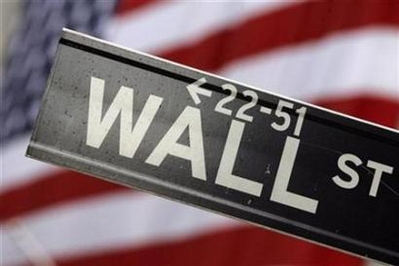 A street sign on Wall Street outside the New York Stock Exchange in New York April 18, 2007. [Agencies] 
The city's Independent Budget Office, in its report, estimated that Wall Street's profits for 2007 will sink by more than 80 percent to the lowest level since 1994.
Profits for 2007 are expected to total just $3.2 billion, down from $20.9 billion in 2006, the report said.
Banks and brokerages account for almost 35 percent of all salaries and wages in New York City. Fallout from investments in the risky subprime mortgage market has forced Wall Street banks to write-down more than $150 billion -- and more red ink is expected.
"The economic situation is particularly precarious. If the problems affecting Wall Street and housing worsen, the recession will be deeper and the fiscal pressures on the city will quickly mount," said Ronnie Lowenstein, director of the Independent Budget Office.
Lowenstein said the projections do not include any impact from the buyout of Bear Stearns & Co Inc by JPMorgan Chase. JPMorgan agreed to buy Bear, which until recently had been the fifth-biggest Wall Street investment bank, after Bear collapsed 10 days ago because large subprime losses and failing confidence in the firm prompted a run on the bank.
Wall Street's profits in 2008, however, are expected to double to $6.6 billion and rise again in 2009 to $12.2 billion, the agency said.
The bulk of Wall Street's job cuts, meanwhile, are expected to occur this year, with an estimated reduction of 12,600, followed by 7,600 cuts next year, the report said.
Bear Stearns, whose work force of 14,000 includes about 8,000 employees in the city, is widely expected to make extensive job cuts. CNBC, citing unnamed news sources, has said that JPMorgan expects to cut about half of Bear's total work force.
Cuts on Wall Street have a ripple effect, because each financial industry job can create two to three positions in other sectors, from legal to leisure. Private employers may cut 8,000 jobs this year but still hire 9,100 other workers, the report said.
One gauge economists monitor shows that banks and brokers, whose salaries average more than $200,000 a year without counting bonuses, are already feeling the pinch.