Charms of the county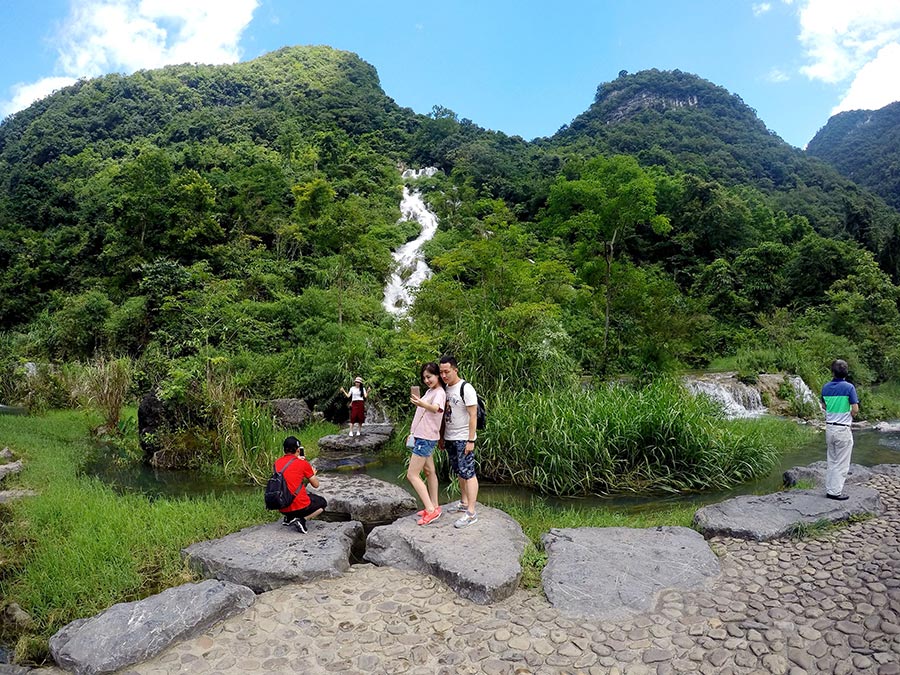 Libo, part of Qiannan Buyei and Miao autonomous prefecture, was put on the tourist map when it was listed as part of the South China karst world heritage site in June 2007. [Photo by Yang Feiyue/China Daily]
Libo, part of Qiannan Buyei and Miao autonomous prefecture, is home to 180,000 people, with 92.7 percent of the population ethnic groups, such as the Buyi, Shui, Yao and Miao peoples.
Yaoshan ancient village is just three kilometers away from Xiaoqikong and is home to the Baiku (White Pants) clan of the Miao ethnic group.
The village preserves various folk customs, and visitors can enjoy distinctive architecture, ethnic dancing and acrobatics, and buy souvenirs, including handmade purses and bracelets with Miao characteristics.
In addition to existing tourist attractions, the local authority is planning to develop approximately 30 scenic spots to cater to different tastes. The plan is for the average travelling time among local tourist attractions to be 30 minutes.
Among them, a new exhibition hall commemorating a local martyr of the Chinese Revolution and showcasing local history and culture opened to the public during our visit, giving local tourism patriotic appeal.