Go slow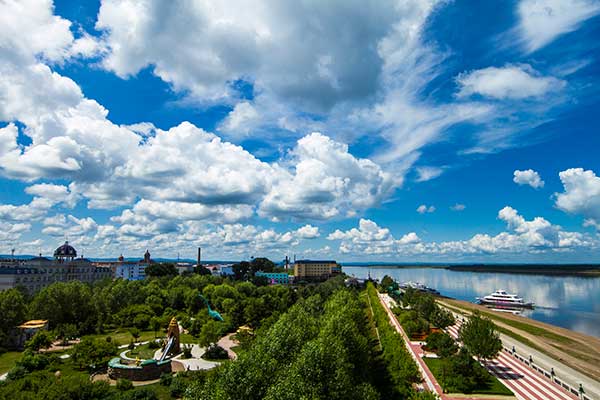 The small town of Jiayin in Heilongjiang province has applied to the International Association of Cittaslow for the honor of being a Slow City.[Photo provided to China Daily]
A Heilongjiang border town has joined other Chinese settlements seeking official international recognition for laidback lifestyles. Zheng Jinran and Cang Wei report.
It may soon be official - Jiayin is a place to go slow. The small town, near the Russian border in China's Heilongjiang province, is indeed a place where the pace is far from hustle and bustle.
So, it has applied to the International Association of Cittaslow for recognition as a Slow City.
Traffic jams are rare. People often nap at noon. And it takes 10 to 20 minutes for most folks to get to work, compared with an hour or two each way in metropolises.
"Time slows down in Jiayin," says 35-year-old resident Zhao Heng, who has worked as a local tour guide for years.
"Many visitors love the cozy leisure time here. They say they have more time to feel life instead of feeling lost in busy schedules."
The county government filed the application in July, tourism bureau director Shan Xiaohua says.
It's among 37 Chinese counties and towns that have applied as of that month, says Zhang Lei, a senior official with the association's Chinese branch.
Six Chinese counties have been named Slow Cities since 2010, he says.
The first Chinese settlement to earn the honor is Yaxi county in Jiangsu province's capital, Nanjing, which hosts the Chinese branch's headquarter.