Hubei's Honghu boasts revolutionary tourist route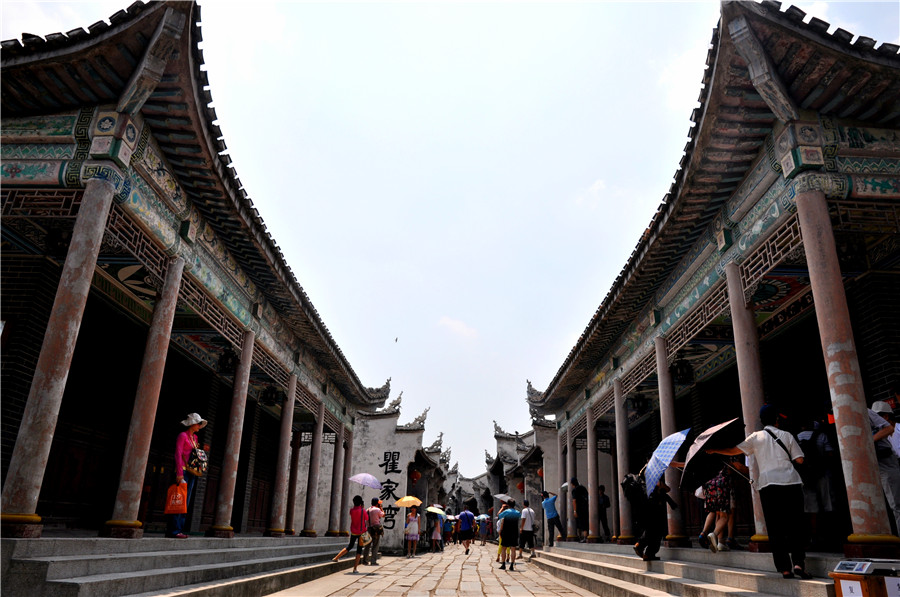 Qujiawan town old street. [Photo provided to chinadaily.com.cn]
Qujiawan town is located in western Honghu city, under the jurisdiction of Jingzhou, Central China's Hubei province.
A natural water system, featuring three east-west rivers and two north-south rivers, separates the town into quarters of specific functions.
The ancient architectures along the Qujiawan town old street, built in Ming (1368-1644) and Qing (1644-1911) dynasties, demonstrate antique folk customs.
Qujiawan town also has a long revolutionary tradition. An older generation of revolutionists, including He Long, Zhou Yiqun and Duan Dechang, once fought in Qujiawan.
The capital of the former western Hunan-Hubei revolutionary base was situated in the Qujiawan town old street, which is now listed as a cultural relic under national protection.
Qujiawan town has 30 extant revolutionary relics, and is now served as a national patriotism education base and the Hubei national defense education base.