Wildlife diversity increases at planned park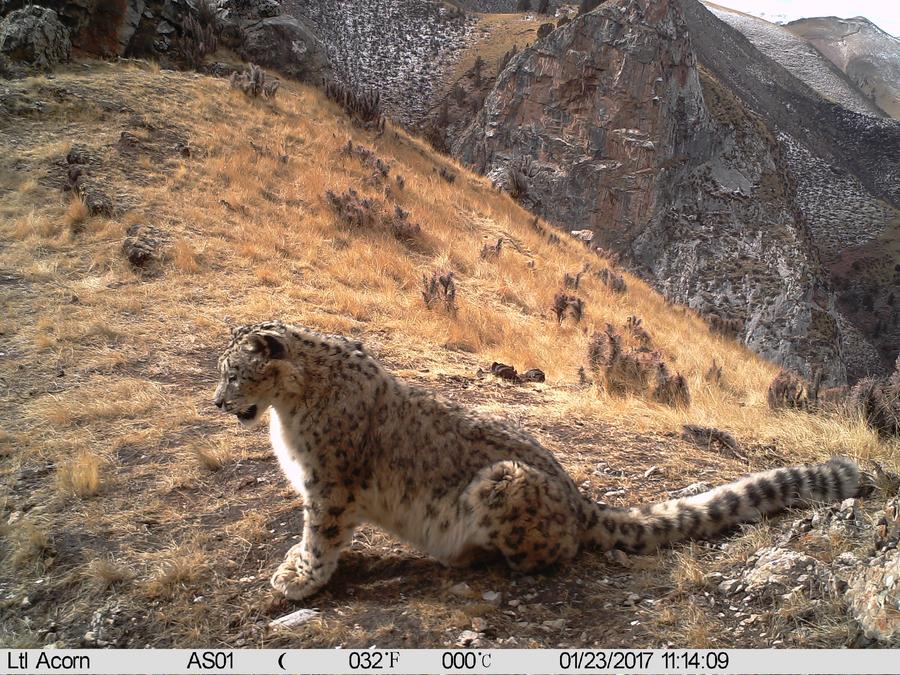 An image of a snow leopard is captured by an infrared camera in the Sanjiangyuan area in January.[Photo/Xinhua]
Wildlife protectionists and herders said the diversity of wild animals has increased in the Sanjiangyuan area, China's first planned national park.
A three-year observation project, which began in 2014, recorded frequent sightings of snow leopards, brown bears, lynxes, Tibetan foxes, wolves, steppe cats and otters in the region, said Xiao Lingyun with Peking University's Center for Nature and Society.
These animals were observed in a 2,000-square-kilometer area, Xiao said.
"From images captured by infrared cameras, we can see these animals often move around, not alone, but in groups, and their movements show they have a rather casual lifestyle," she said.