Corner Tower at its best as winter turns to spring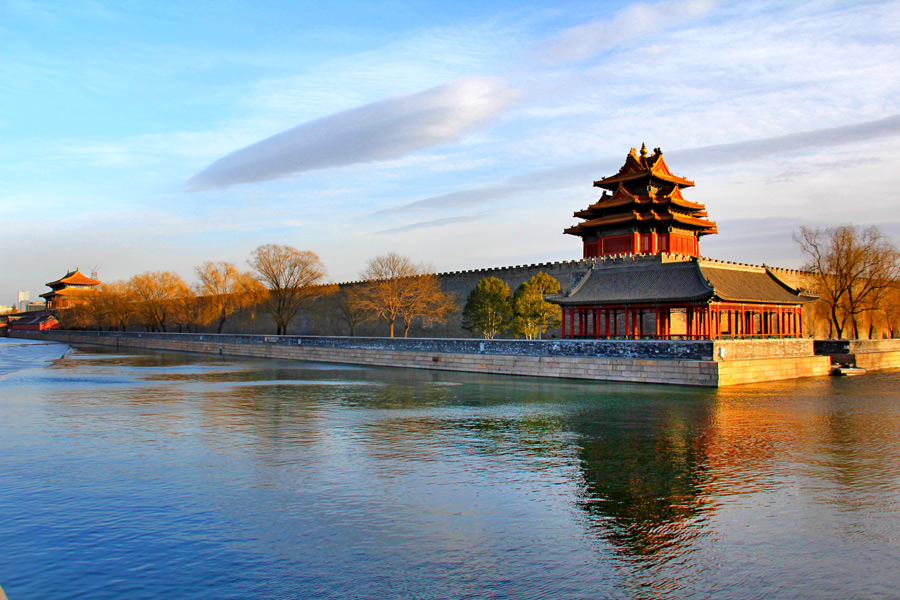 Clouds streak the sky linking the northwest Corner Tower to the Palace Museum, Feb 19, 2017. [Photo by Zhang Xingjian/chinadaily.com.cn]
The northwest Corner Tower is one of the landmarks of the Forbidden City and Beijing in general. With its intricate roof and multiple ridges, it is typical of ancient Chinese architecture.
Built just within the palace wall and a moat, rising into blue sky and white clouds, the Corner Tower represents the wisdom of ancient people.
It is worth noting that the layered style not only looks attractive, but it served as a protective structure by integrating the architectural elements of the wall, tower, pavilion and castle.
Let's take a look at how the changing seasons paint the Corner Tower in different lights.