High-end hotels shine for more Chinese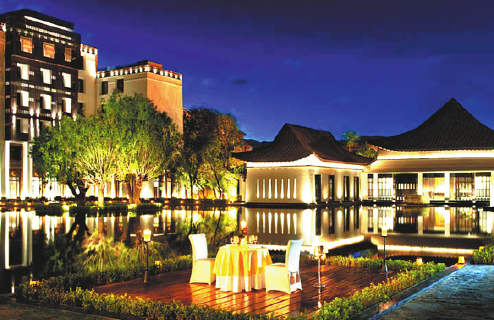 The St. Regis Lhasa Resort in the Tibet autonomous region.[Photo provided to China Daily]
Thanks to their growing spending power, many mainland travelers are enjoying the luxury and comfort of upscale accommodation
Luxury is very much a thing of the present for many Chinese tourists, thanks to the increasing wealth that allows them to enjoy the upscale creature comforts of the world's high-end hotels.
Huang Shiming, who owns a private English tutoring business in Hunan province, is one such fan of five-star hotels.
He has chosen to stay at several different luxury hotel brands, such as Four Seasons and Hilton during his business or family trips over the past three years.
"The hotel you stay at is such a large part of your trip, and a good hotel allows me to get a good rest," Huang said.
Good sanitation and superior amenities are just two of the benefits of staying at a luxury hotel, he added.