Shanghai Disney Resort regular season pricing begins in September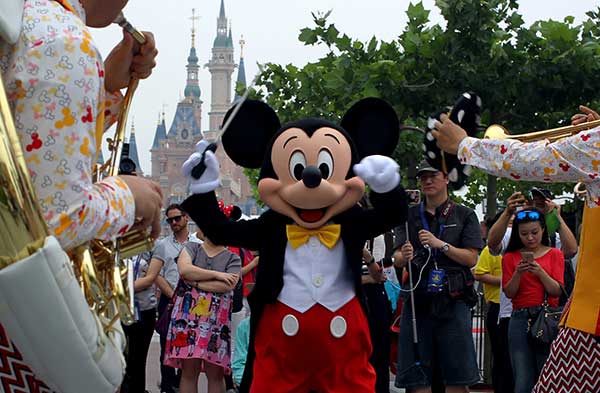 Mickey Mouse performs at Shanghai Disney Resort. [Photo by Gao Erqiang/China Daily]
As the resort announced back in February, following the grand opening period and summer holiday high demand dates, Shanghai Disneyland's regular season pricing will begin Sept 1.
The regular price of admission to the park was set in February at 370 yuan, so the entrance ticket price will go from 499 yuan ($75) for to 370 yuan ($56) in September. Tickets for elderly, children and the physically disabled will go from 375 yuan ($56) to 280 yuan ($42).
Guests planning their visit in advance have been able to purchase regular-priced admission tickets for September since the day tickets to Shanghai Disneyland first went on sale on March 28.
Peak pricing of 499 RMB per standard ticket will remain in effect for select high demand dates such as weekends and holidays.
Related:
A new book tells behind-the-scene stories of Disneyland