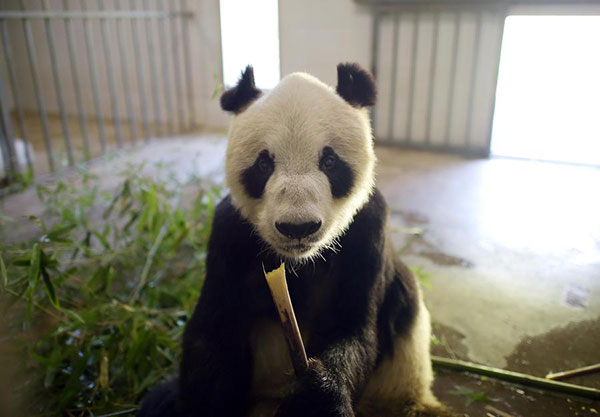 [Photo/Xinhua]
A plan to build a national park for giant pandas has been completed and will be submitted to the central government for approval, authorities said on Wednesday. The provinces of Sichuan, Shaanxi and Gansu have determined the area for the park, said Yao Sidan, head of Sichuan's provincial forestry department. Drafting of the plan began in April.
Yao said authorities have tried to keep the pandas' habitat intact, while also integrating existing nature reserves, parks and scenic areas into the national park, which will cover areas in the three provinces.
Sichuan has the biggest population of giant pandas in China. By the end of 2015, there were 1,387 wild pandas and 364 captive ones in the province, accounting for 74 percent and 86 percent of the country's total, respectively.