Chinese go to shop in Luxembourg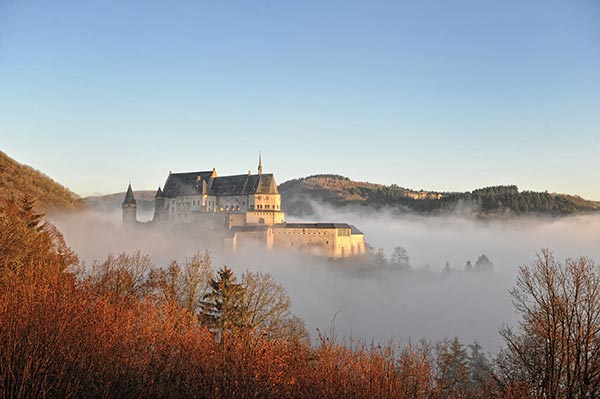 The ancient castle in Luxembourg. [Photo provided to China Daily]
Some 250,000 Chinese traveled to Luxembourg last year, often visiting neighboring countries Germany and France as part of their tours, according to Luxembourg for Tourism.
Anne Hoffmann, director general of Luxembourg for Tourism, the country's official agency, recently told media in Beijing that historical sites apart, shopping was the main draw for Chinese.
"Compared with bigger cities, they would find all luxury shops within walking distances and it really saves time and energy," she said.
Tourists could spend half a day in the older parts of capital Luxembourg City, a world heritage site, and then head to the countryside for natural views, Hoffmann said.
The country in western Europe boasts castles, cuisines, wines and four international routes for hikers.
Related:
Shichahai Lake's wild duck population rising