Shichahai Lake's wild duck population rising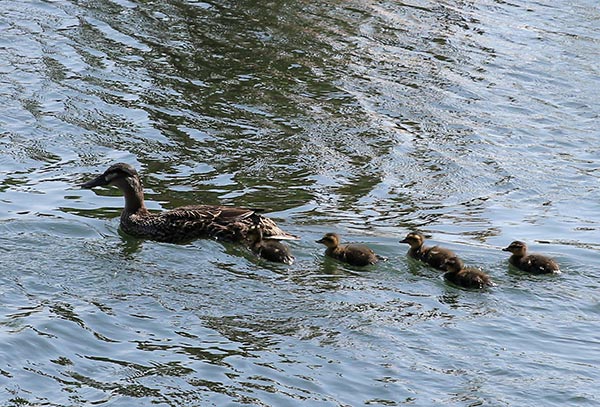 Wild ducks swim in the Shichahai Lake in downtown Beijing. [Photo by Jiang Dong/China Daily]
In recent years, most visitors to the Shichahai Lake area, one of the oldest neighborhoods in Beijing, have probably seen the artificial islet where about 100 wild ducks nest and swim.
On Friday, seven little wild ducklings were born there.
However, two of the ducklings were snatched away by crows, and afterwards, Qu Xisheng, the creator of the islet, deputed workers to protect the remaining ducklings and scare away predators.
Qu says he built the islet because he had once seen wild ducks flying in the area.
About 130 ducklings are expected to be born soon, and even if only 60 percent of them survive it will mean the wild duck population on the islet will rise to around 230, says Qu.
The islet was built in 2000, on a 2-square-meter bamboo raft, and has bow expanded to about 80 sq m, built on high-density polyethylene.
Related:
Inbound tourism sees jump in Q1, reversing slump