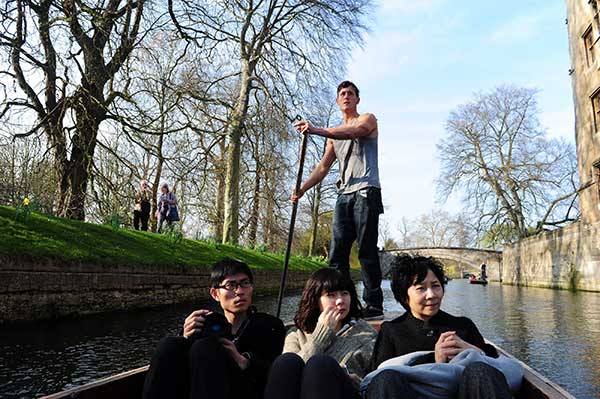 Relaxed visa policies for Chinese and other reasons have steered more Chinese traveling the world to the United Kingdom.[Photo by Gou Bingchen/China Daily]
The report polled more than 44,000 tourists and hotel operators from 32 countries and regions worldwide.
The Seychelles and Fiji will rise on Chinese itineraries.
So will less-known places in leading destination countries, like Japan's Hokuriku and Kyushu regions, Ctrip predicts.
TV and film from last year and this year will continue to influence Chinese.
More families are expected to visit such shooting locations as Turkey and New Zealand, which in 2015 served as the backdrops for the reality show Where Are We Going, Dad?, in which celeb fathers take their kids on trips.
Ctrip forecasts Chinese will spend 22,800 yuan per-capita this year.
The yuan will likely dip slightly this year but won't curb outbound tourism, Jiang says.
It seems not much will.