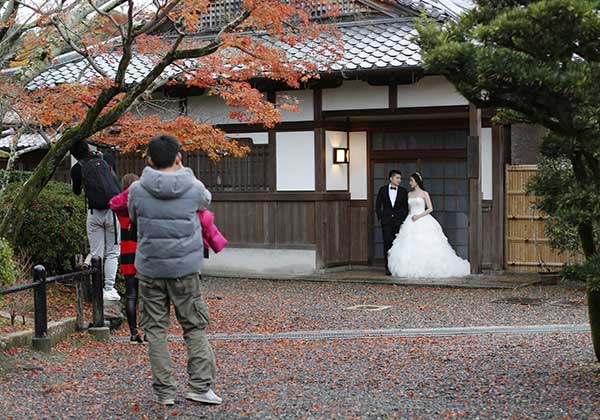 Relaxed visa policies for Chinese and other reasons have steered more Chinese traveling the world to Japan.[Photo by Liu Zhe/China Daily]
It's likely more countries will relax visa requirements for Chinese, considering surges that followed such moves last year. Chinese visits to countries swelled after they waived visas, introduced visas on arrival, streamlined application procedures or waived processing costs.
"It has proven effective," Jiang says.
South Korea, for instance, will likely remain one of the top destinations for Chinese, following incremental easing of visa requirements last year.
That contributed to the 10 percent annual increase in Chinese visits over 2014, when over 6.3 million Chinese arrived, the country's tourism authority data show.
South Korea extended Chinese tourist visas' validity from 30 to 90 days and relaxed age requirements on Dec 16. The country is expected to extend its waiving of visa fees for Chinese until the end of 2016.
South Korea has planned a special visa to be adopted this year that integrates travel with hairdressing, leisure and cultural experiences with looser income, age and education requirements for Chinese.
Holders can enjoy tax rebates at certain shops if their purchases total over 1 million won ($900) and each item is under 200,000 won.