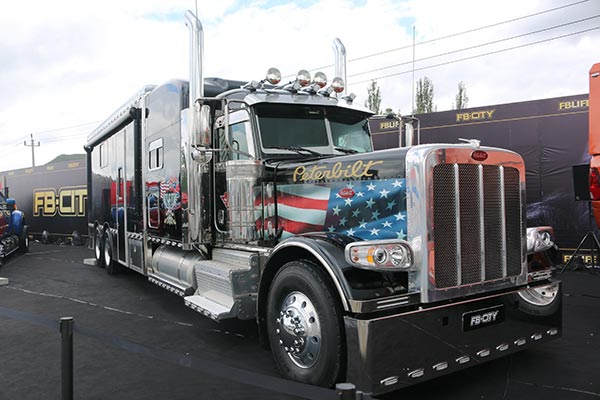 A camping caravan is seen during the second China Self-Driving Tourism and Caravan Camping Rally. Photo provided to chinadaily.com.cn
The just-ended second China Self-Driving Tourism and Caravan Camping Rally integrated trade, culture and leisure activities for camping lovers over three days, beginning June 20. The goal: boost self-driving tourism, caravan camping and industry development, organizers say.
The drive-yourself travel market has enjoyed fast growth over the years, said Liu Yi, president of the Beijing Tourism Group. "It has outstripped traditional travel models and become very popular among the public."
Self-driving and caravan camping have enjoyed great momentum in development, although the ideas came late to China, said Liao Hongbin, general-manager of RV International Vehicles Trade & Marketing.
"We've found many families that love self-drive and caravan camping," Liao explained.
Roughly 61 percent of Chinese tourists have taken self-drive trips so far, said Liu Hanqi, general secretary of the China Tourism Automobile and Cruise Association.
"The industry will surely have a bright future, and we need to cultivate this new leisure and camping culture," Liu said.
High-profile caterers have participated in the rally, including Donglaishun and Kempinski.
Beijing now has 23 camping facilities up and running, 21 under construction and 78 planned, said Li Yan, an official with the Beijing Tourism Industry Association's auto-camping branch.
The rally was held at the Longwan International Camping Park in the municipality's Yanqing district.
Related:
Beijing farms aim to attract tourists