Car enthusiasts converge at new Shangri-La Hotel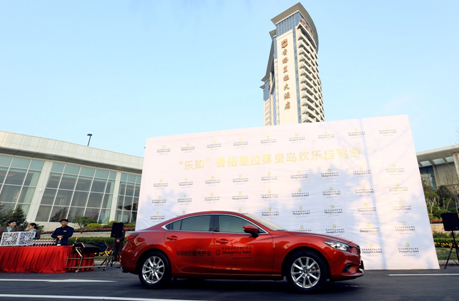 About 50 Mazda vehicles were driven to the Shangri-La Hotel in Qinghuangdao to celebrate its opening. Photo provided to chinadaily.com.cn
On May 8, car enthusiasts drove about 50 Mazda vehicles from Beijing and Langfang, Hebei province, to arrive at the Shangri-La Hotel, Qinhuangdao to enjoy the newly opened hotel.
The hotel threw a big welcome for the enthusiasts and the hotel's general manager Andreas Streiber gave a speech and opened bottles of Champagne for the guests.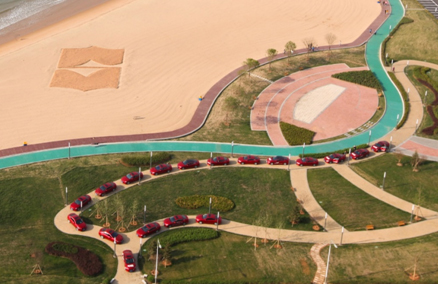 About 50 Mazda vehicles were driven to the Shangri-La Hotel in Qinghuangdao to celebrate its opening. Photo provided to chinadaily.com.cn
The guests enjoyed a massive buffet at the hotel that night and spent the next morning on the beach walking, cycling and flying kites outside the hotel.
Known as the garden of Beijing and Tianjin, Qinhuangdao is only a three-hour drive from Beijing.
Guests of the Shangri-La Hotel, Qinhuangdao can enjoy gorgeous views of the beach through their hotel room windows. The hotel markets itself as a highly desirable spot for driving enthusiasts.