In 1904, American John Jacob Astor IV opened the first St. Regis hotel on New York's Fifth Avenue as his expression of the finest hospitality, art and architecture. Over the century, the brand has been delivering an unparalleled luxury hotel experience at over 30 of the best addresses around the world.
Last week, celebrities and industry leaders gathered in Chengdu to witness the opening of the latest St. Regis Hotel in China and the world, which has brought extra luxury to Southwest China's hospitality.
The exceptional experience at the St. Regis comes not only from the flawless management and design, but also the very special bespoke service and time-honored heritage and traditions.
From the signature butler service, champion sabrage to the creation of the Bloody Mary, let's take a look at the St. Regis traditions which have made the luxury brand exceptional.
The signature butler service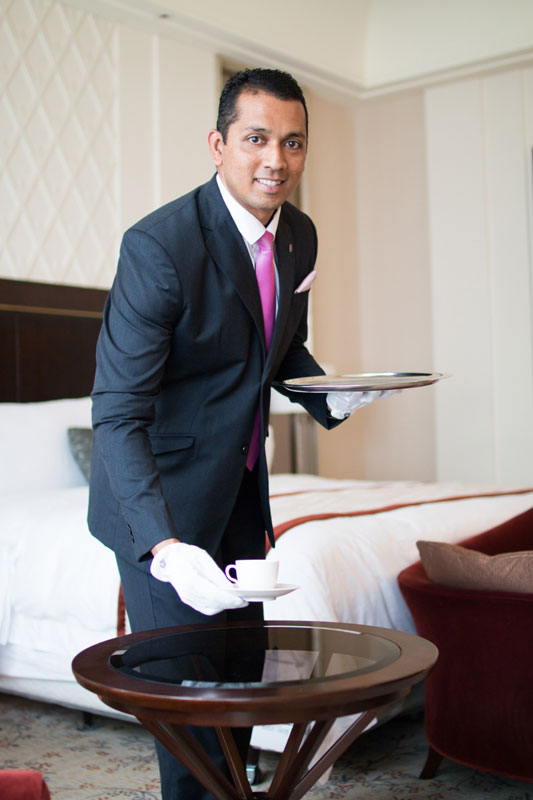 A butler serves coffee in a guest room at the St. Regis Chengdu. [Photo provided to chinadaily.com.cn]
The St. Regis butler service has been a signature of the St. Regis experience for over a century and remains the only luxury hospitality brand to offer the personalized service at every location around the world. From a welcome coffee to a perfectly pressed suit ready for an important meeting, your butler is always ready to attend your needs.