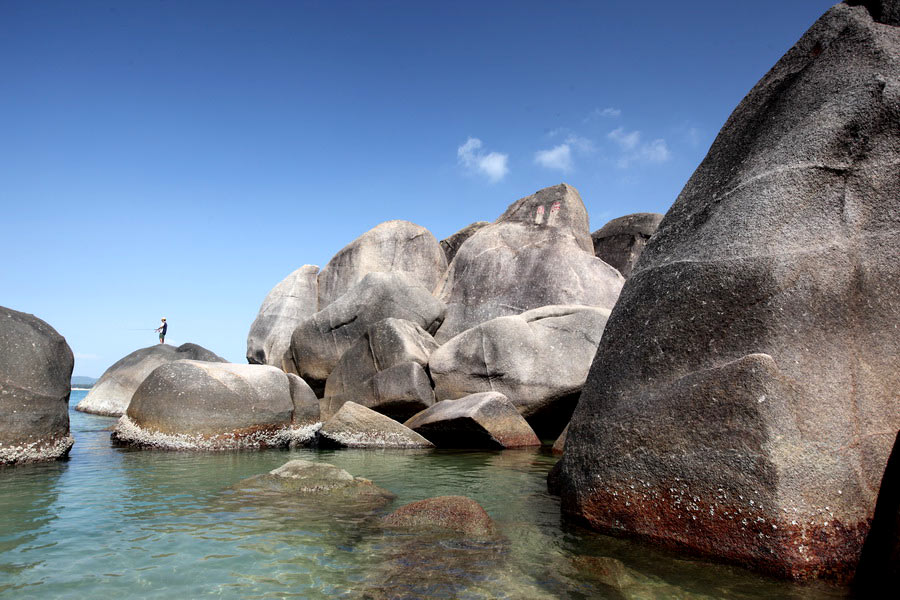 The beautiful scenery at Tianya Haijiao Scenic Area in Sanya, Hainan province. [Photo by Zhang Qiang/provided to chinadaily.com.cn]
During the National Day holiday, as temperatures in North China begin to plummet, a trip to the south becomes a necessity on many people's travel plans. Sanya, in China's southernmost province of Hainan, is the most popular tourist destination at this time due to its pleasant climate, clean air and beautiful scenery.
In Sanya, the most famous scenic spot is no doubt Tianya Haijiao - or "the end of the earth". With its blue sea, golden beach, spectacular cliffs and cultural connotations, the area is recognized as the best place for lovers to take vows as there is a Chinese saying, "lovers cannot be separated even when one is at the end of the earth".