The 2014 Summer Youth Olympic Games in Nanjing are only a few days away. As the world tunes in to the international event, the host city has a chance to highlight its unique charm and fascinating history.
Nanjing, capital of East China's Jiangsu province, does not see the flow of international travelers that Beijing and Shanghai do. With a blend of the modern and traditional, Nanjing has a proud history of being "the ancient capital of six dynasties".
During the six dynasties, from the Three Kingdoms Period (AD220-280) to the Republic of China (1911-49), Nanjing witnessed hundreds of battles and wars and always recovered. It was the first city in the world with a population over one million, and was called one of the world's two classical civilization centers, along with ancient Rome.
The following images offer a glimpse into Nanjing's past and present.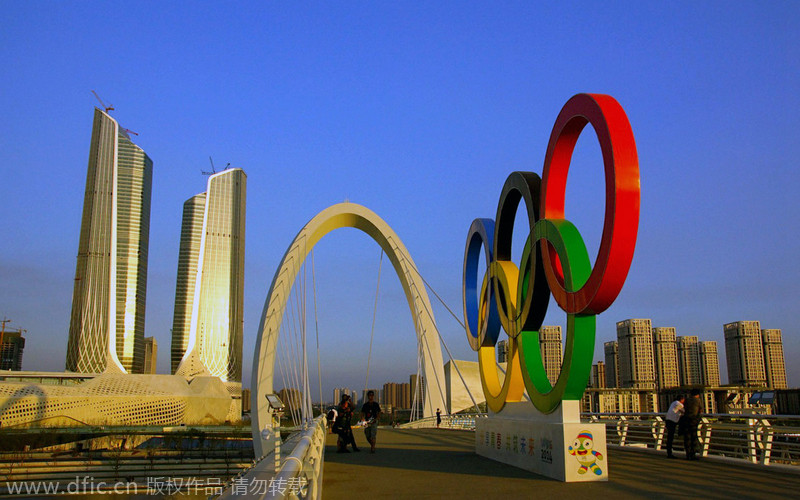 The pedestrian bridge at the Youth Olympic Sports Park in Nanjing is known to locals as the "Nanjing Eye". The 2014 Youth Olympic Games, for athletes aged between 15 and 18, will take place in Nanjing from Aug 16 to 28. Over 3,800 athletes from 204 countries and regions will compete in the international multisport event. [Photo/IC]