Road warriors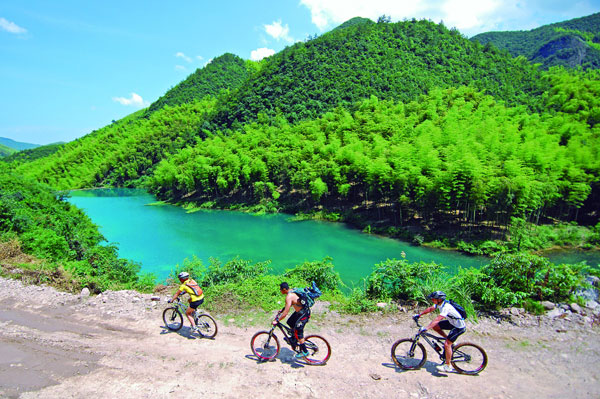 Riders from the Prodigy at Moganshan Mountain in 2011.[Photo provided to Shanghai Star] 
Runners and cyclists are forming clubs to spur each other on, no matter what their style. Zhou Wenting sweats it out.
As jogging becomes fashionable in the city with more young people taking to the healthy lifestyle, running clubs form spontaneously as amateurs enjoy cheering each other on, feeling a higher runners' high together and sharing their fiery passion for running.
There are around 10 high-profile running clubs in Shanghai and many more low-key ones. They organize group runs and practices at the same place and time along arranged routes, on different days of the week.
"Running is easy when you have buddies. More importantly, we enjoy the feeling of conquering the trails together and the passers-by paying salutes with their eyes," says Shao Yanna, leader of running club CrazyBichi.
She says although they'll check out the performance of other running clubs in big competitions, such as the annual Shanghai International Marathon, to see whether they outperform others, fun is their priority.