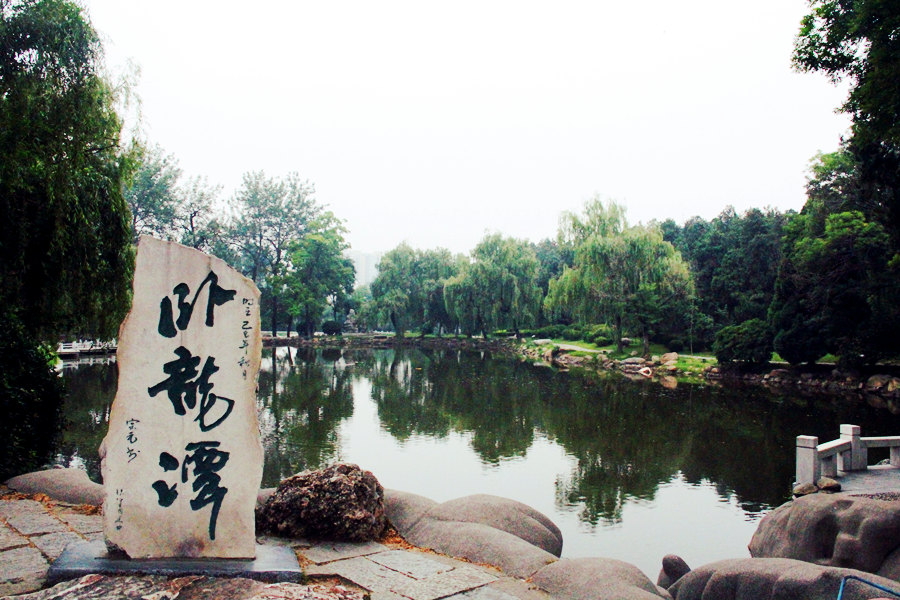 Sleeping Dragon pool. [Photo by Yu Yao/chinadaily.com.cn]
Nanyang, located in southwest Henan province is one of the birthplaces of Chinese civilization, and was the country's cultural, economical, and political center during its prime early years.
There are many places in Nanyang to explore the culture of ancient China and the beauty of nature. Here, we recommend some destinations you should see so as to have a wonderful trip when travelling there.
1. Nanyang Memorial Temple of Wuhou
Nanyang Memorial Temple of Wuhou, located in the southwest section of Nanyang, is famous for the monumental building for Zhuge Liang, a well-known statesman and strategist in the Three Kingdoms Period.
The buildings in the temple were built in the Yuan, Ming, and Qing Dynasties. There are dark green cypress trees, evergreen pines and bamboo, so the surroundings are quiet and delightful. Wuhou Memorial Temple is a famous place of historical tourist site in Nanyang.
Open: 8:00 a.m. - 5:30 p.m.
Price: 60 yuan
Tel: 0377-6351-2907