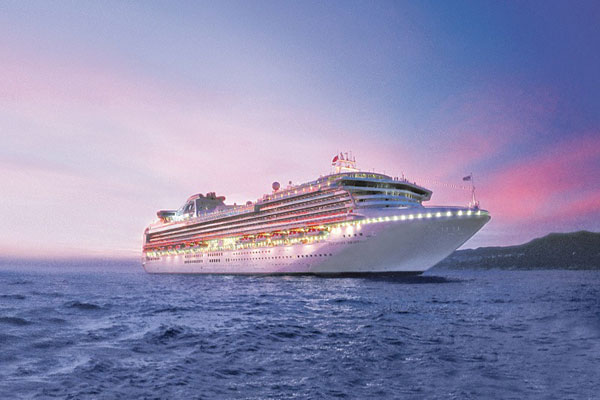 Photo provided to chinadaily.com.cn
A US-based cruise line has announced the opening of its first China season, signifying a bold move into the Chinese market.
Princess Cruises announced the Sapphire Princess will sail the China season, with Shanghai as its home port. The company said 65,000 passengers are expected to cruise onboard during the four-month season while enjoying the new premium Princess Class cruising experience.
The 104-day China season starting in May will provide 24 roundtrip cruises featuring itineraries ranging from three to five days. The voyages are expected to visit tourist cities such as Seoul and Busan in South Korea and Kagoshima and Okinawa in Japan. Tickets are available through various travel agencies in China, according to Wang Ping, Princess Cruises' country director for China.
Aside from the conventional cruise experience offered by Princess around the world, passengers on the China-based cruises will be treated to programs tailored to Chinese tastes, including a "World Leaders' Dinner", the only 24-hour buffet at sea in China, and Tai Chi.
There are also specially themed cruises and parents and kids activities. The 116,000-ton Sapphire Princess has 18 decks and 28 premium suites with private balconies, and is designed to carry 2,670 passengers. The 290-meter-long ship also includes a casino, duty-free shops, a fitness center and spa.