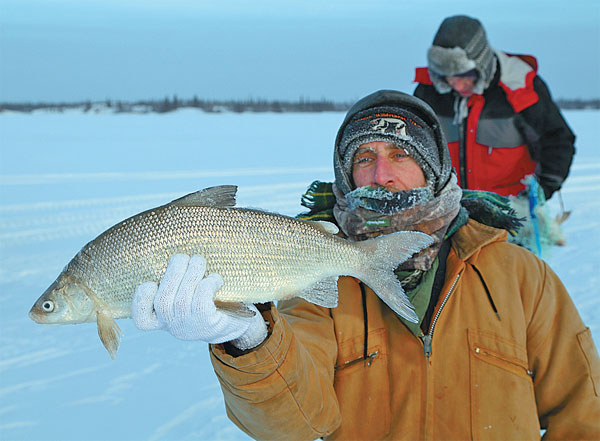 Ice fishing is an old tradition tourists can enjoy in winter. Photos provided to China Daily
Canada's Northwest Territories offer travelers great escapes in winter and summer, with opportunities to shop in Vancouver on the way. Mike Peters reports.
Bob McLeod vividly remembers huddling with his boyhood friends in the twilight, waiting for the night sky to darken. The youngsters in a remote tribal village of Canada's Northwest Territories would fidget as the heavens first went black, then slowly became luminous with faint hints of yellow and green. Suddenly, the spirits made themselves known, as sheets of brilliant green fire filled the horizon. In another direction, daggers of yellow may have struck the Earth, or a curtain of bright crimson may have swirled in the sky. The aurora borealis ("Northern Lights") had arrived.
"As small boys, we were scared but very excited, too," says McLeod, now the premier of the sparsely populated province, on a recent visit to China. The spirits, he says, didn't always come with bad intentions. "We knew they were the reason that some of the finest diamonds in the world were under our land."