Tree of knowledge offers more than maple leaves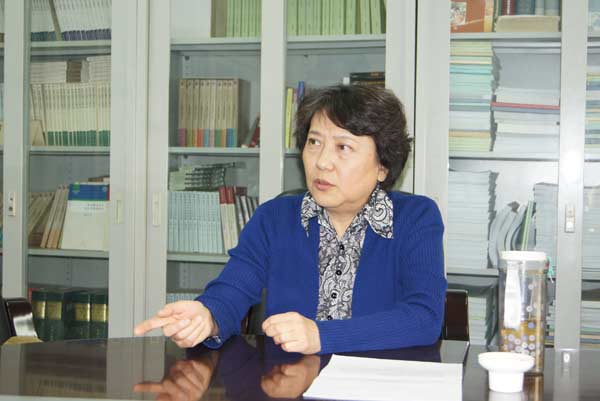 Yang Lingxia is one of the most renowned Canadian studies scholars in China. Provided to China Daily
The maple leaf, a small population and vast territory. These three characteristics might encapsulate the perception of Canada for most Chinese people. But for Yang Lingxia, a scholar of Canadian studies at Nankai University, Canada has a lot more to teach.
"Canada is a country with more than 100 ethnic groups living in harmony; multiculturalism was adopted as national policy back in 1971. Experience from Canada is valuable for China to build a harmonious society," Yang says.
Having studied Canadian history for more than 20 years, Yang is one of the most renowned Canadian studies scholars in China.
In October, Yang received the Governor General's Medallion from the current Governor General of Canada, David Johnston, for her work in promoting research on Canada and initiating academic communication activities between China and Canada.
This is the first time that the medal has been given to a Chinese social science scholar.
Born in 1955, Yang is the daughter of the late Yang Shengmao, the academic authority of US history in China.
The academic ambience of Yang's family had a great influence on her during childhood. "All the guests were learned scholars, and all the stories I listened to were historical anecdotes," Yang says.
Three years after the National College Entrance Examination resumed in China, she sat for the exam in 1979 and was enrolled in the history department at Nankai University.
However, it was not until 1990, when she participated in the writing of the Concise History of Canada, that she started her journey in Canadian studies.