Lighting up Nanjing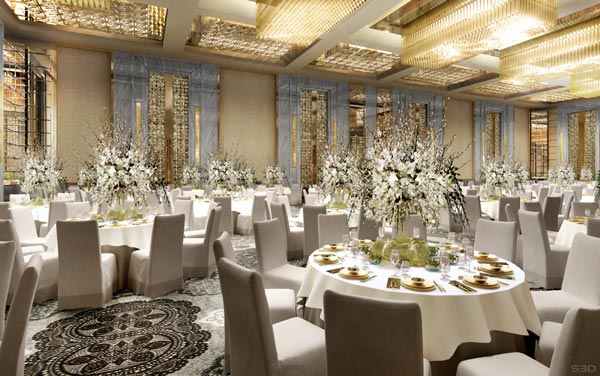 Decked out in subtle but elegant tones of dark brown and gold, the Fairmont Nanjing intends to fuse modern elements with the traditional icons that echo the ancient capital's long history. Photos Provided to China Daily
At the Fairmont Peace Hotel in Shanghai, spices and herbs like perilla, rosemary and Italian sweet basil are all planted next to the restaurants.
At Fairmont Nanjing, according to its PR director Zhang Ni, ingredients are all sourced from local organic farmers and there are serious plans to start an organic rooftop farm on top of Jin'ao Tower's annexed building.
The same green philosophy is also reflected in Fairmont's 1990-initiated Green Partnership Program, a commitment to maintaining a connection to the land and communities where they do business and minimizing the hotels' impact on environment.
At Nanjing Fairmont, the building uses a Double Wall system to adapt to varying environmental conditions and to better regulate heat, cold, light and wind. All that will increase energy efficiency, such as greater light transmission and lower visible light reflection.