Universal Hollywood theme park to open Despicable Me attractions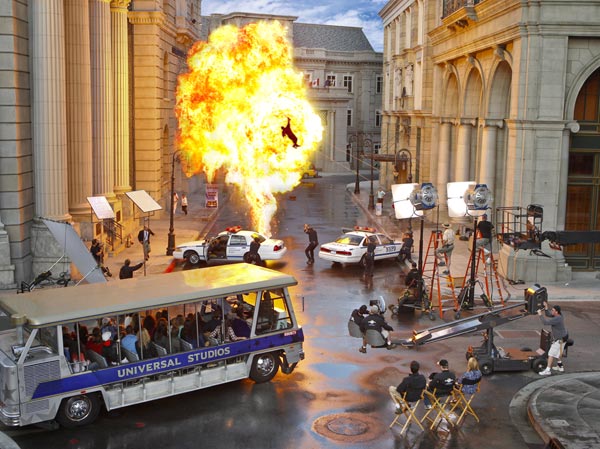 The interactive ride will allow guests to experience the story line from the movie through 3D Ultra-HD animation.[Photo provided to chinadaily.com.cn]
 Fans of the Hollywood blockbuster Despicable Me and its sequel will have new reasons to visit Universal Studios Hollywood theme park in Los Angeles from next year.
In the spring of 2014, the park will open the newest version of its "Despicable Me Minion Mayhem" attraction. It will also unveil an amusement park next to the Minion attraction, named "Super Silly Fun Land" after the amusement park featured in the movies.
The interactive ride will allow guests to experience the story line from the movie through 3D Ultra-HD animation. They can also visit Gru's house and laboratory. Wearing 3D goggles, passengers will swerve and bounce as they pass the Minion training mission. After the journey, movie characters will invite visitors to join a post-show dance party.
As in the movie, Super Silly Fun Land will be a colorful water zone with fountains, and splash pools. In the nearby dry area, visitors can climb, crawl, jump and slide, and a ride will spin them around for a birds-eye view of the park.