Treasured Islands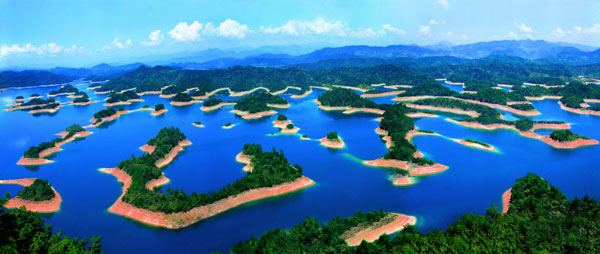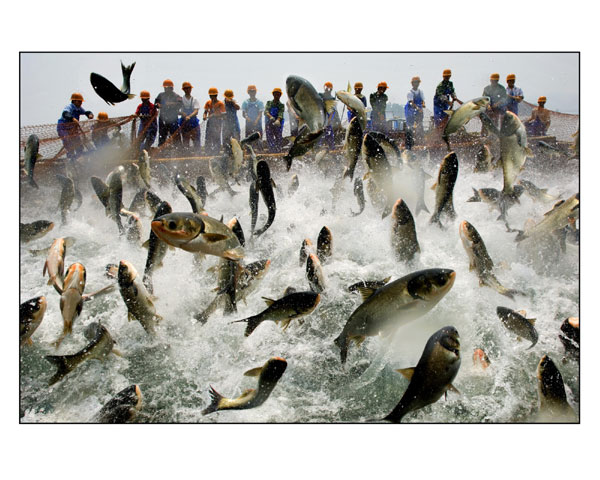 Fresh fish take the center stage at every meal when visiting Qiandao Lake. Provided to China Daily
Man-made lake a natural attraction
Zhejiang
Qiandao Lake, or Thousand Island Lake, to the west of Hangzhou in Zhejiang province, is actually a man-made reservoir, formed by the construction of a power station in 1959, but as part of what has become China's largest forest park it is now a popular destination all year round.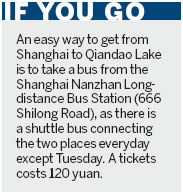 Take a boat tour and explore the lake's six different scenic areas, including the Southeast Lake District, Central Lake District and Fuxi Stone Forest.
As its name suggests, there are more than a thousand islands dotted around the lake, and a stop one of the islands provides the opportunity to gain a higher vantage point and enjoy views that will stir even the most blase soul.
May to August is the fishing season on Qiandao Lake, and watching the fishermen cast huge nets into the lake and then pull them in little by little, draws involuntary gasps from onlookers as large fish jump like corn hot-popping in a pan as they try and escape. Few do, as the centerpiece of any meal, whether on the tour boat or a restaurant, is fresh fish from the lake cooked in many different ways.
But a word of warning, pay attention to the local etiquette when you eat. Turning over the fish is taboo because that action suggests the overturning of a boat and is considered a bad omen by the fishermen in the area.
Back on shore, Xiushui Jie, or the Silk Road is the cobbled street where vendors sell dried fish and other local delicacies. The street is less crowded than those in the water-towns around Shanghai and the vendors are not as pushy.
Outdoor sports, such as hiking or mountain climbing are popular, and there are a variety of water activities to enjoy including parasailing and boating.
But if it's nightlife you want, you're out of luck. Everywhere is pretty much deserted after 8 pm.