The Yao ethnic group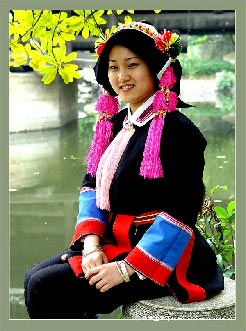 Besides drums, gongs and the suona horn (a woodwind instrument), the long waist drum, another traditional musical instrument, are unique to the Yaos. It was said to have been popular early in the Song Dynasty (1127-1279). The revived waist drum dance has been frequently performed both in China and abroad since the 1950s.
The Yaos are expert weavers, dyers and embroiderers. In the Han Dynasty (206 B.C.-A.D.220), they wove with fabrics made from tree bark and dyed it with grass seeds. In the Song Dynasty, they developed delicate designs dyed on white cloth with indigo and beeswax. The product became famous all over the country later.
Source: www.doule.net
Editor: Yang Yi