Chinese luxury spending to reach $120b in 2016: Report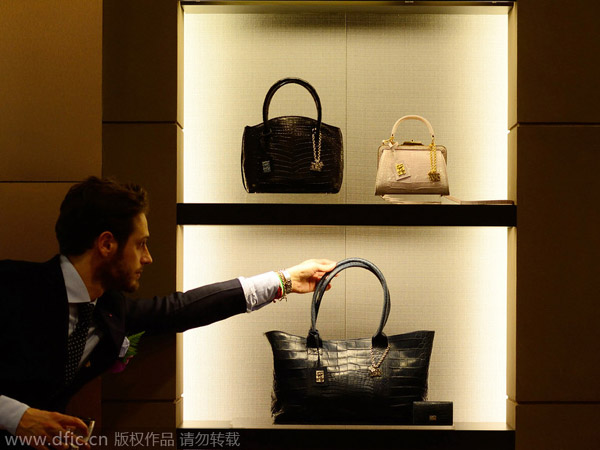 An employee puts a handbag on the display shelf in a store in Hangzhou, Zhejiang in May 18, 2013. [Photo/IC]
HAIKOU - Chinese luxury spending is expected to reach $120.4 billion in 2016, up 3 percent year on year, according to a report on Friday.
The growth rate is down from last year's 10 percent as a sluggish economy dampens consumption of luxury goods, according to the report released by Fortune Character, a luxury consumption research agency.
But Chinese consumers still account for nearly half of the world's luxury spending, it said.
Chinese buyers did 77 percent of their luxury spending overseas, it said.
Zhou Ting, president of Fortune Character, said Hong Kong and Europe remain popular destinations for Chinese luxury purchases.
Over the past five years, fewer Chinese high-end buyers said they would increase their luxury purchases, the report said. In 2016, only 17 percent respondents planned to increase luxury spending, according to the report.