Meet the Olympic stars on China's Athletes Commission
Editor's note: Beijing spares nothing in preparing for the 2022 Winter Olympics, as its promise to the world during the bidding process was an athlete-centered, sustainable and economical Winter Olympic Games. To fulfill its promise, the Athletes Commission was established to better reflect athletes' opinions and serve athletes from all over the world.
The Athletes Commission is made up of 19 current and former Chinese athletes with diverse backgrounds. Seventeen are from winter sports, while two are from summer sports.
The athletes all have made outstanding contributions to China's sports history. Let's see who they are.
Yang Yang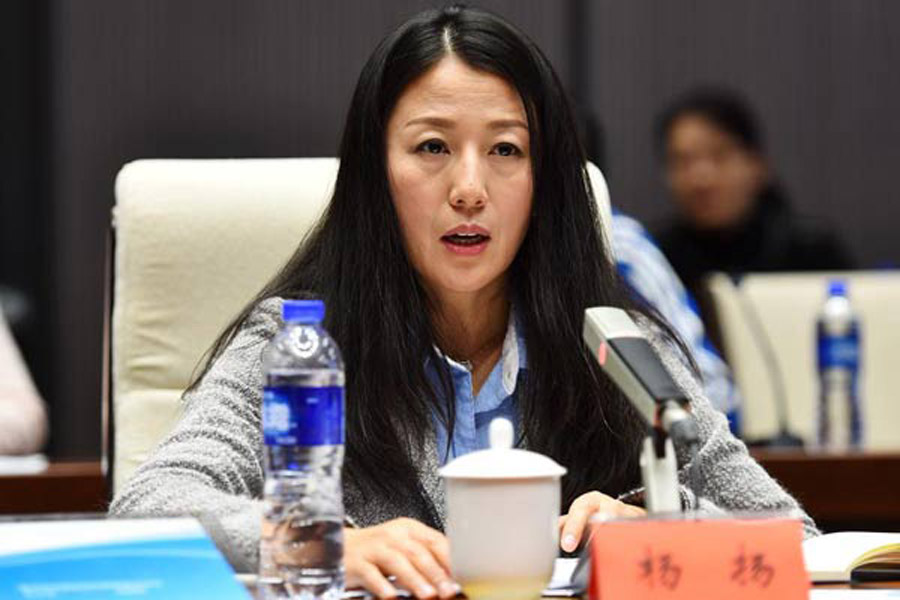 Yang Yang competes in the women's 500-meter short-track speedskating event during the 2005 short-track speedskating world championships held at the Capital Gymnasium in Beijing, March 11, 2005. [Photo/VCG]
Yang Yang is a former Chinese short track speedskater and current IOC member. She is a two-time Olympic Champion from 2002 Winter Olympics and a six-time Overall World Champion for 1997–2002. Her victory in the women's 500-meter short track at the 2002 Winter Olympics made her China's first-ever Winter Olympics gold medalist. She added a second gold in the women's 1000-meter short track at the same Games and has also won two silver and a bronze medal.
She was nominated chairwoman of the Athletes' Commission of the Beijing 2022 Organizing Committee.