How to be a Super Bowl fan for a day
How the teams stack up
The New England Patriots and Atlanta Falcons will compete for the trophy this year. The former, a quadruple winner of the Super Bowl, has been the most aggressive team in the NFL in recent years.
During the season, the Patriots became the first team from the American Football League to reach 500 franchise wins—regular season and playoffs—with their week 12 win over the New York Jets.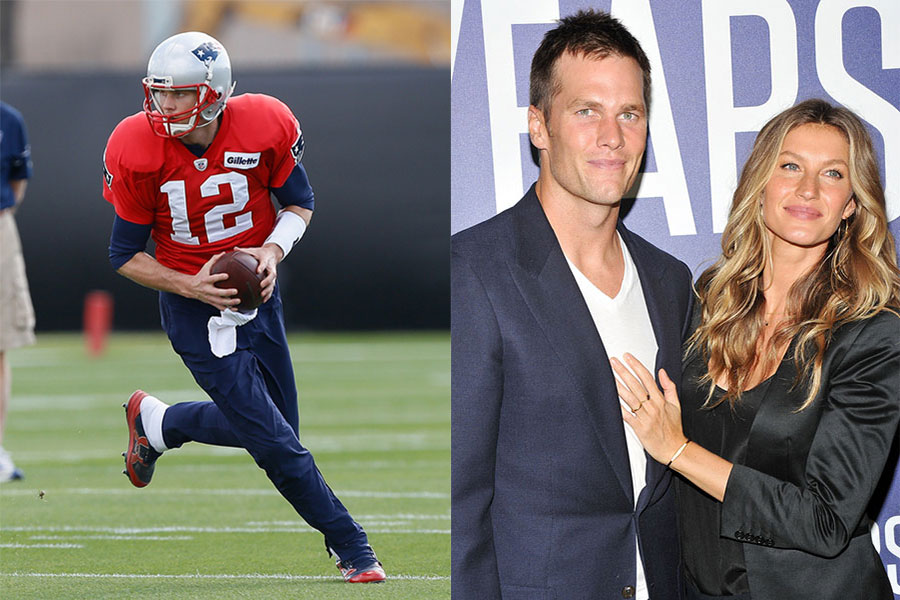 Left: New England Patriot Tom Brady runs during a practice session on Feb 1, 2017 in Houston, Texas. [Photo/VCG]
Right: Tom Brady and wife Gisele Bundchen attend the premiere of Years of Living Dangerously: Season 2 in New York on Sept 21, 2016. [Photo/VCG]
Patriots starting quarterback Tom Brady was suspended for the first four games of the season due to his alleged role in the "deflategate" scandal. The 39-year-old superstar is certain to be a focus of the game, as he is trying to become the first starting quarterback to win a fifth Super Bowl ring and first player in any position to win a fourth MVP award.
Brady is equally high-profile off the pitch. He's married to Brazilian supermodel Gisele Bündchen, one of the highest-paid models in the world. Bündchen topped the Forbes list of highest-earning models in 2012.