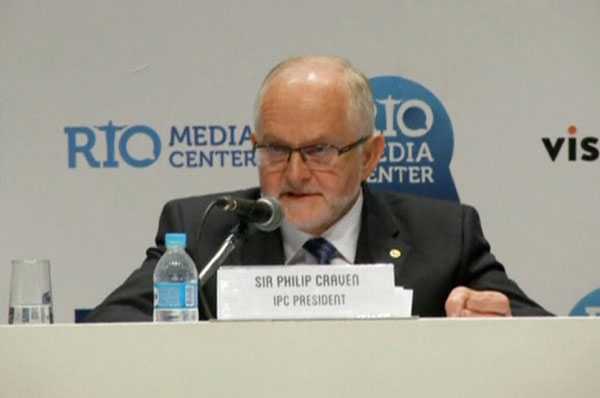 International Paralympic Committee (IPC) President Philip Craven speaks during a news conference in Rio de Janeiro, Brazil August 7, 2016 in this still image taken from video. [Photo/Agencies]
However, IPC president Philip Craven said the decision "underlines our strong belief that doping has absolutely no place in Paralympic sport".
The ruling was applauded by the president of Germany's National Paralympic Committee, Friedhelm Julius Beucher.
"The judgement is a sign of consistent zero-tolerance on doping," he said.
The Paralympics ban was the latest blow to Russian sport, which has been condemned by a mountain of doping allegations in recent months.
The country narrowly escaped an outright International Olympic Committee ban from the just-concluded Rio Games, but still saw dozens of its athletes barred, including almost the entire athletics team.