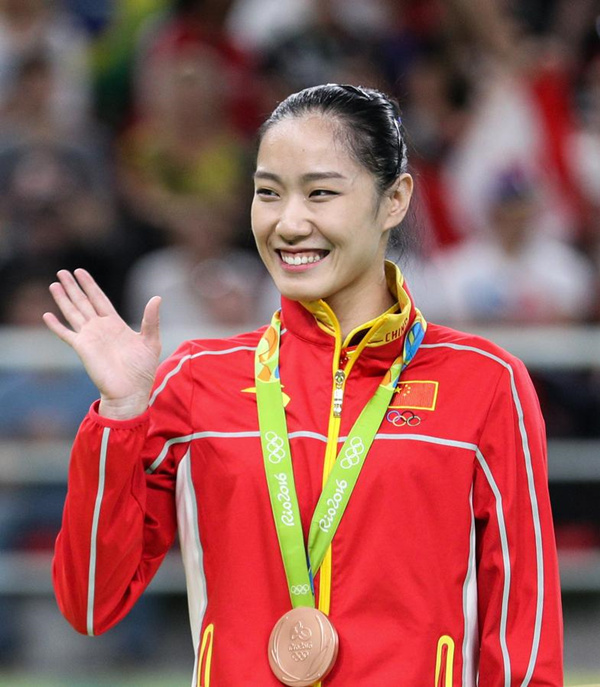 China's Li Dan takes the bronze in trampoline gymnastics women's final at the Rio Olympic Games on Friday. [Photo/Xinhua]
RIO DE JANEIRO -- Canadian Rosannagh Maclennan jumped to defend her title in the women's trampoline at the Rio Olympic Games here on Friday.
Rosannagh finished third in the qualification earlier but managed to lead the squad of eight finalists with a score of 56.465 points.
British Bryony Page of Britain trailed in 56.040 points to grab the silver medal and China's world champion Li Dan took the bronze in 55.885 points.
Beijing Olympic champion He Wenna of China finished her third Olympic Games with a fourth place.
Following are the results of trampoline gymnastics women's final at the Rio Olympic Games here on Friday:
1. Rosannagh Maclennan, Canada, 56.465
2. Bryony Page, Britain, 56.040
3. Li Dan, China, 55.885
4. He Wenna, China, 55.570
5. Tatsiana Piatrenia, Belarus, 54.650
6. Katherine Driscoll, Britain, 53.645
7. Luba Golovina, Georgia, 51.010
8. Hanna Harchonak, Belarus, 5.700