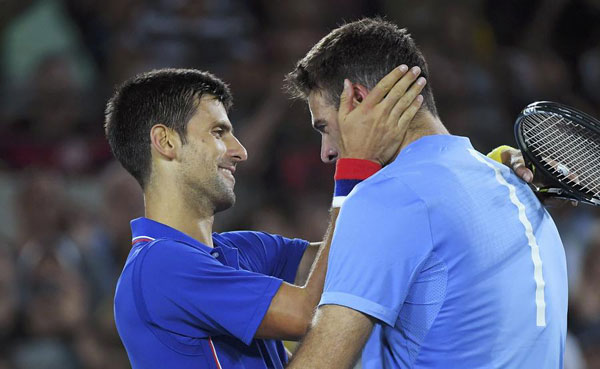 Men's Singles First Round - Olympic Tennis Centre - Rio de Janeiro, Brazil - 07/08/2016. Novak Djokovic (SRB) of Serbia reacts after losing his match against Juan Martin Del Potro (ARG) of Argentina. [Photo/Agencies]
RIO DE JANEIRO - World number one Novak Djokovic was dumped out of Rio Games in the first round on Sunday by Argentina's Juan Martin del Potro, who also defeated him in the bronze medal match at the London Olympics.
Del Potro, former U.S Open champion ranked 145 in the world after an injury-hit few years, stunned the Serb with a powerful display to win 7-6 (4), 7-6 (2) in the biggest upset in the tennis tournament.