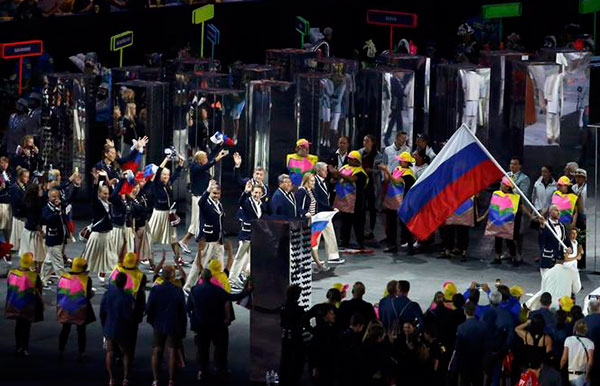 Athletes from Russia parade during the opening ceremony at the Maracana stadium in Rio de Janeiro, Brazil, August 5, 2016. [Photo/Agencies]
RIO DE JANEIRO - The Russian delegation made their appearance in the opening ceremony on Friday after the International Olympic Committee (IOC) gave the greenlight to over 270 athletes at the Rio Olympic Games.
Sergey Tetyukhin, member of the winning men's volleyball team at London 2012, carried the Russian flag ahead of the athletes who received a nod from the IOC on the eve of the opening ceremony to compete at the Games.