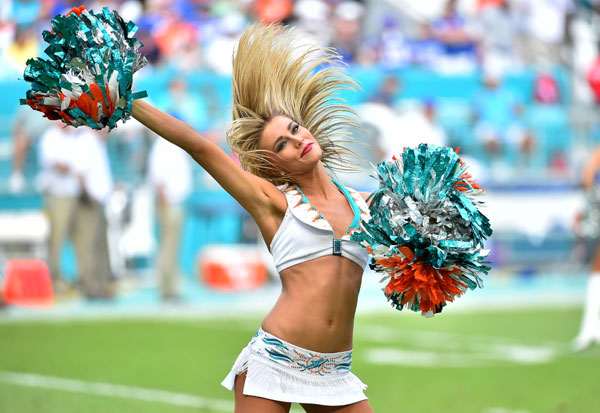 Cheerleading aims to be included in the Summer Olympics in the near future. [Photo/Agencies]
Cheerleading, which received provisional recognition as an Olympic event last week, is an increasingly international activity by no means restricted to its North American birthplace, according to the man who has driven its growth over four decades.
Jim Webb has helped transform cheerleading from sideline entertainment at American football and basketball games to the sport that was granted recognition by the International Olympic Committee (IOC).
Cheerleading will now be able to tap into IOC funding and take part in a number of programs, including athlete development and anti-doping.
At the end of its three-year provisional recognition period, cheerleading can apply to become part of the Olympic Games sports program.
While cheerleading's strong youth appeal was clearly attractive to the IOC, widespread international participation is also key to taking the next steps towards a place at the Summer Games.
With over 100 national federations registered with the International Cheer Union (ICU), Webb is certain the competitiveness of the sport would not be confined to just North America.
"When we first started our world championships there was a big gap between the US and Canada and the rest of the world. Now there is a lot of parity with countries from Europe and Asia that win medals and sometimes beat the US and Canadian teams," he said.