Chinese Super League lands coach Jurgen Klinsmann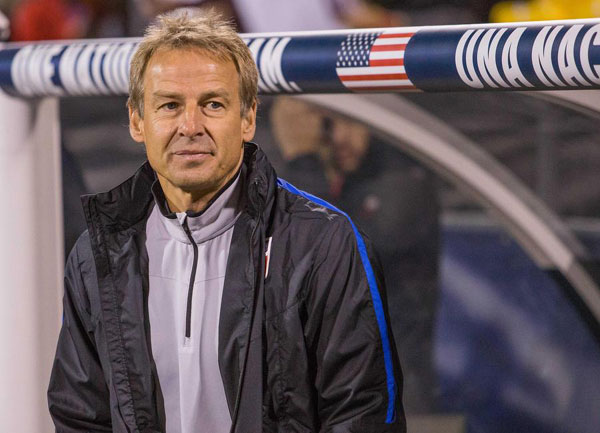 USA head coach Jurgen Klinsmann before the match against the Mexico at MAPFRE Stadium, Nov 11, 2016. [Photo/Agencies]
Jurgen Klinsmann, after being fired from the US as a soccer coach last month, has landed a contract with the Chinese Super League, Spanish newspaper Diario AS reports.
According to Diario AS, Jurgen Klinsmann declined to coach Trinidad and Tobago national soccer team as he had reached an agreement with a team in the Chinese Super League. It is still unclear over the specific team he will coach.
Born in 1964, Klinsmann was Germany's premier striker during the 1990s. Klinsmann had coached teams in Germany and the US.
Most Popular
Highlights
What's Hot