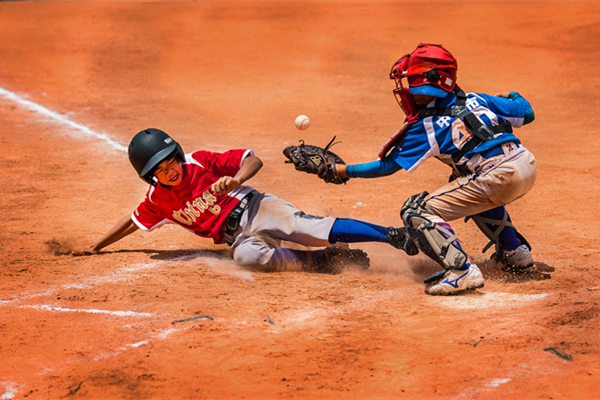 Teenager slides into home plate as opponent tries to catch the ball during the Panda Cup baseball tournament in Zhongshan, Guangdong province, in 2015. [Photo provided to chinadaily.com.cn]
An international teenage baseball tournament is scheduled for Oct 26-30 in Zhongshan, Guangdong province, to promote the exchange of sports between young Chinese players and their overseas counterparts, according to event organizers.
The event, called "Panda Cup", was inaugurated in Zhongshan's Dongsheng township in 2011 in memory of Liang Fuchu, a native of Zhongshan and the father of China's baseball, who created the Panda Cup in 1939 in Shanghai.
Liang's team shot to fame by defeating teams from the United States, Portugal, Britain and the Philippines.
Liang Youwen, then 82, son of Liang Fuchu, a native of Dongsheng, returned to his hometown and coached a local teenage baseball team in 2007.
The annual Panda Cup will become a testing event for Asia's U12 teenage baseball tournament, which will be held at the end of this year, according to the organizers.
Eight teams including the U12 squads from China, South Korea, Taiwan and Hong Kong, as well as those from Zhongshan and Guangzhou of Guangdong province, Xiamen of Fujian province, will compete in the upcoming event.