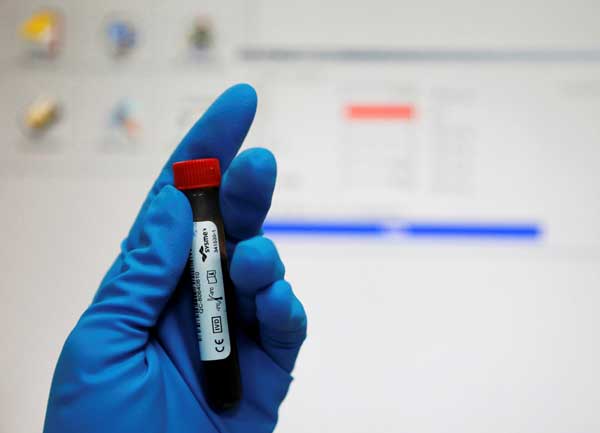 A technician holds a test tube with a blood sample at the Russian anti-doping laboratory in Moscow, Russia, May 24, 2016. [Photo/Agencies]
MOSCOW -- The International Paralympic Committee (IPC) will decide next month whether to ban Russia from the Rio Paralympic Games.
The IPC said in a statement Friday that the organization opened suspension proceedings against Russia's National Paralympic Committee.
"The International Paralympic Committee (IPC) has opened suspension proceedings against the National Paralympic Committee of Russia (NPC Russia) following the publication of the McLaren Report on Monday (18 July) and additional information it has since received from the report's author," the statement read.
"The suspension of NPC Russia will now be considered in accordance with the IPC Suspension Policy. That process will include, amongst other things, appropriate dialogue with NPC Russia in order to afford them due process and to allow them to present their case," it said.
The IPC is also sending 19 samples from the 2014 Sochi Paralympic Winter Games for further reanalysis "after they were identified by Richard McLaren's investigation team as having been potentially doctored as part of the sample swapping regime during the Games."
The IPC expects to announce its decision "the week commencing 1 August".