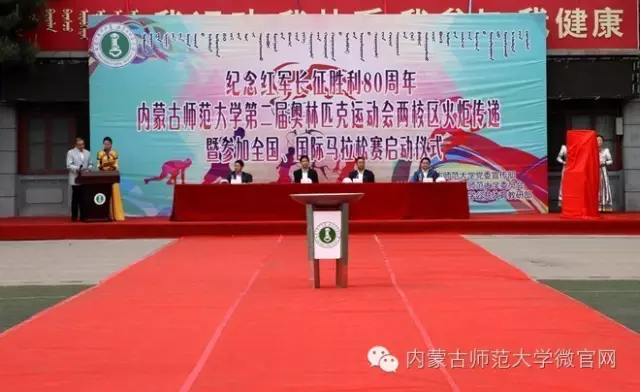 Opening ceremony of the torch relay at Inner Mongolia Normal University, Inner Mongolia, on May 13. [Photo provided to China Daily]
An Olympic torch relay was held within the Inner Mongolia Normal University campus in the Saihan district of Hohhot, capital city of North China's Inner Mongolia autonomous region, on May 13.
The relay aims to commemorate the 80th anniversary of the Red Army's Long March and to pass on the Olympic spirit to school personnel and students. it is also a send-off ceremony for athletes taking upcoming marathon competitions in China and abroad.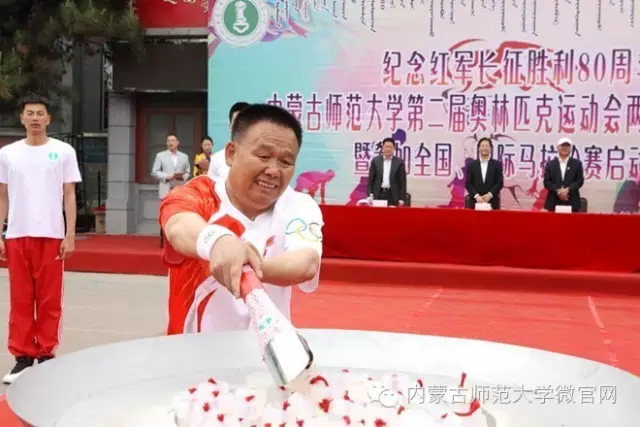 Cun Jing, of the physical education department, who took part in the 2008 Beijing Olympic touch relay, lighting the torch at Inner Mongolia Normal University, on May 13. [Photo provided to China Daily]
The Long March was a strategic retreat that changed the fate of the Red Army under the leadership of the Communist Party of China and laid a foundation for the People's Republic of China.
It stands for the spirit of persistence and enduring under unimaginable conditions and fighting the way to victory, based on a belief that the soldiers were fighting for a meaningful cause, one that would change the fate of the entire nation for the better.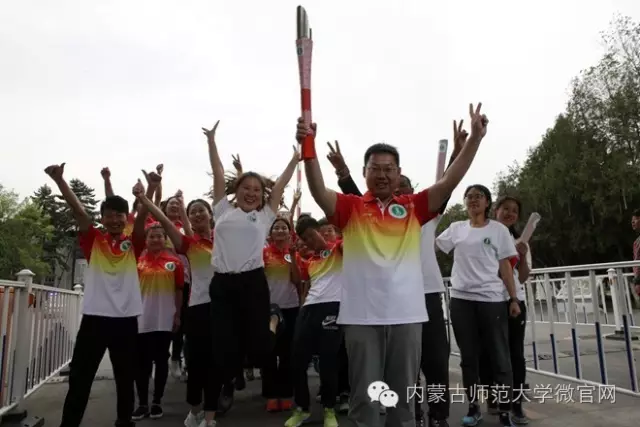 Torch bearers getting ready for the relay. [Photo provided to China Daily]