Los Angeles Lakers legend Kobe Bryant has accomplished a great deal in his 20-year career and there is no denying that Kobe has made a significant impact in NBA history.
Jumping into the NBA straight from high school, the superstar has made his mark both as an individual player and part of his championship teams.
And while we will not be able to see breathtaking performances of the Black Mamba again, we may look back at the amazing records and accomplishments Kobe has achieved.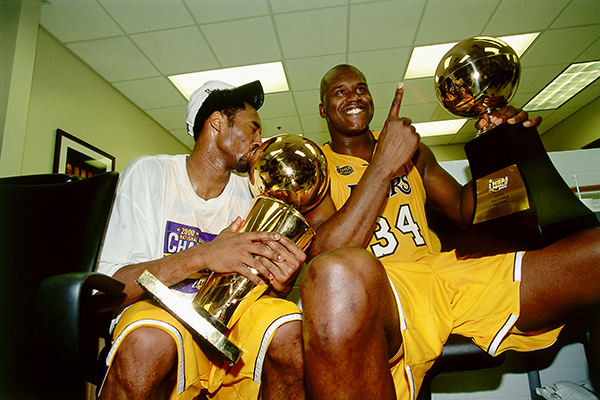 Kobe Bryant and Shaquille O'Neal of the Los Angeles Lakers sit with the NBA Championship Trophy and the Playoff MVP Trophy after winning the 2000 NBA Championship against the Indiana Pacers on June 19, 2000 at the Staples Center in Los Angeles, California. [Photo/VCG]
Five NBA championships
Kobe Bryant led Los Angeles Lakers to win five NBA championships (2000,2001,2002,2009,2010). He probably could have finished with more if he and Shaquille O'Neal never split up.