A China Central Television (CCTV) commentator found herself at the center of online jeers after misreading Japanese Olympic figure skating champion Yuzuru Hanyu name on Sunday.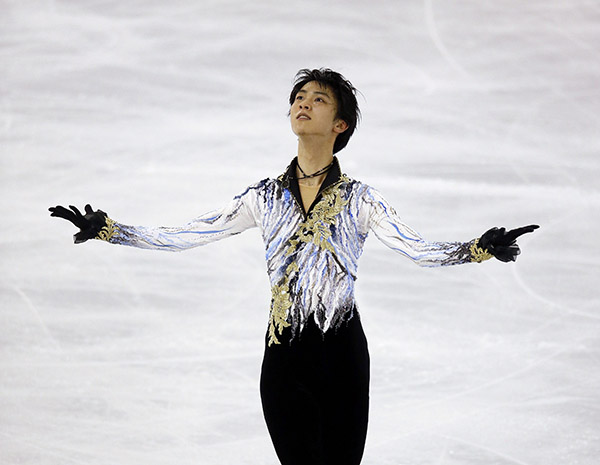 Hanyu won gold at ISU Grand Prix Final in Barcelona.
Besides congratulating the winner, Chinese fans vented their frustration onto Sina Weibo, a popular microbloging service, following CCTV commentator Liu Mengmeng's gaffe.
"It makes no sense that one could mistake such easily recognized characters of Hanyu's name in Chinese," said one blogger.
The 20-year-old skater enjoys popularity in China as the new hope of Asia's figure skating young generation.