Ravens undergo massive changes since Super Bowl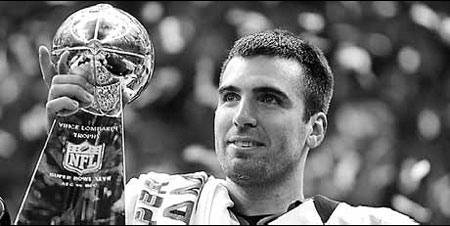 Baltimore Ravens kept star quarterback Joe Flacco with a six-year contract but still they have to rebuild in a bid to defend the Super Bowl next season. Provided to China Daily
Ozzie Newsome wasn't going to make the same mistake twice.
After the Baltimore Ravens won the Super Bowl in 2001, Newsome dumped his starting quarterback and did his best to keep the rest of the team intact. The goal was to repeat as champions at virtually any cost.
The result was a disaster.
Losing Trent Dilfer and signing free agent quarterback Elvis Grbac wasn't so damaging, but the salary-cap crunch created by retaining key players from the Super Bowl roster really hurt. Although the Ravens made the playoffs in their bid for an encore, they won only one game, and Baltimore wouldn't claim another postseason victory until 2009.
So, after the Ravens beat San Francisco 34-31 for the franchise's second Super Bowl win, Newsome immediately declared things would be different this time.
"We will not repeat what we did in 2001," he said, "because we are trying to build where we can win Super Bowls more than just one more time."
Then he took action.
Quarterback Joe Flacco is back after signing a six-year, $120.6 million contract. But the team that takes the field last Tuesday for the lone mandatory minicamp of the offseason is vastly dissimilar to the one that won the AFC North before sweeping through the playoffs.
"That team last year, we knew exactly what they brought to the table," tight end Ed Dickson said. "Now we have to rebuild."
Standout linebacker Ray Lewis and sturdy center Matt Birk retired during the offseason. Then, after Flacco signed his lucrative deal, Newsome traded wide receiver Anquan Boldin to the 49ers on March 11 - the same day the team's Super Bowl DVD made its debut with a viewing at a Baltimore art center.
The departure of Boldin, who was dealt after refusing to take a pay cut, marked the beginning of Newsome's dismantling of the Ravens, circa 2012.
Several free agents were not tendered competitive contracts and allowed to escape - most notably safety Ed Reed, cornerback Cary Williams, and linebackers Dannell Ellerbe and Paul Kruger. Newsome also cut some players (including safety Bernard Pollard and special teams star Brendon Ayanbadejo) because they were due too much money.
"You have to expect the unexpected. I understand the business aspect of the game," Dickson said. "Teams are trying to get to the championship, so they're going to pick at the pieces we used to win a championship. I think Ozzie and the guys upstairs do a great job of rebuilding. I think we'll be just fine."
- Associated Press
(China Daily 06/12/2013 page11)