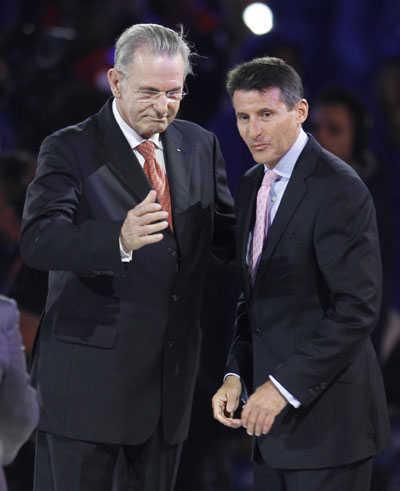 International Olympic Committee President Jacques Rogge (L) and London 2012 chairman Sebastian Coe attend the closing ceremony of the London 2012 Olympic Games August 12, 2012.  [Photo/Agencies]
"These were happy and glorious Games," - IOC president Jacques Rogge at the closing ceremony.
"I did everything I wanted to. I finished my career the way I wanted to," - American swimmer Michael Phelps after retiring with 18 gold medals.
"I hope that this medal inspires the kids at home to put down guns and knives and pick up a pair of trainers instead," - Erick Barrondo, winner of Guatemala's first-ever Olympic medal with silver in the men's 20-kilometre race walk.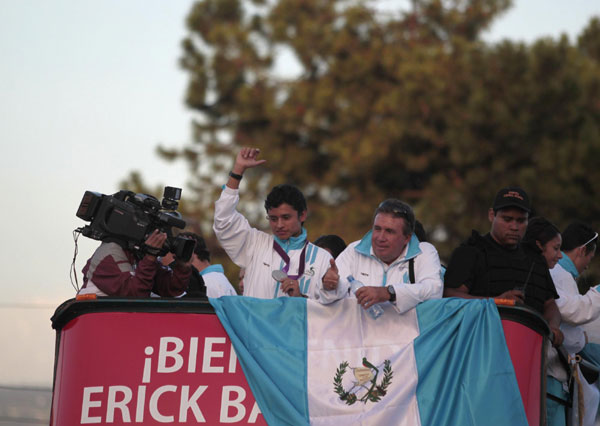 Guatemala's Olympic athlete Erick Barrondo waves from a bus during a welcome parade on the streets of Guatemala City, August 13, 2012. Barrondo, who finished in second place during the men's 20km race walk final at the London 2012 Olympic Games on August 4, is the first Guatemalan athlete to win a medal at the Olympic Games.  [Photo/Agencies]
"I'm now a legend. I'm also the greatest athlete to live," - Jamaican sprinter Usain Bolt after retaining his 100 and 200 metre titles.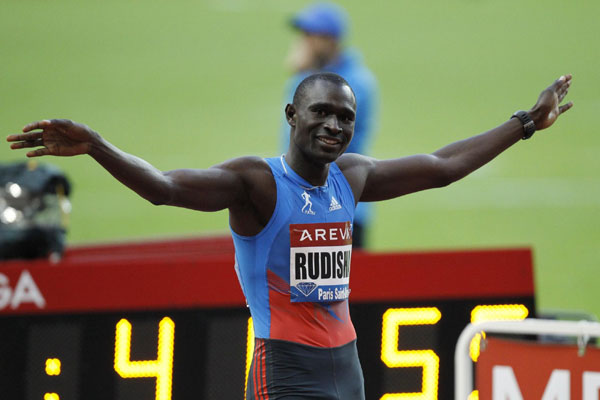 David Rudisha of Kenya celebrates after winning the men's 800 metres at the IAAF Diamond League athletics meeting at the Stade de France Stadium in Saint-Denis, near Paris July 6, 2012.  [Photo/Agencies]
"Bolt was good but Rudisha was magnificent - it was the performance of the Games, not just track and field," - London 2012 head Sebastian Coe about Kenyan David Rudisha's world record win in the 800 metres.
Soccer
"I am more worried about being a good person than being the best football player in the world. When all this is over, what are you left with?" - Barcelona and Argentina forward Lionel Messi.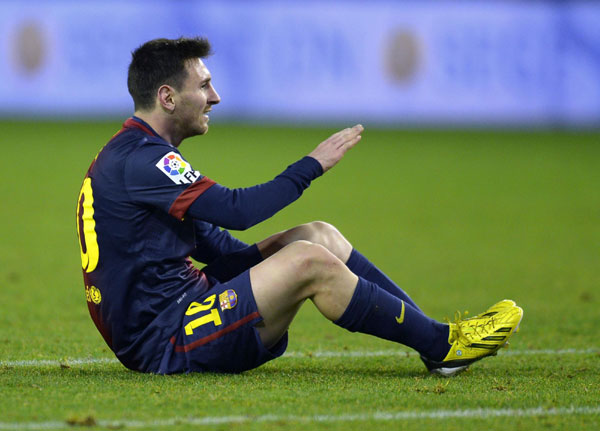 Barcelona's Lionel Messi gestures during their Spanish First Division soccer match against Real Valladolid at Zorrilla Stadium in Valladolid December 22, 2012.  [Photo/Agencies]
"We're talking about a great generation of footballers. This is a great era for Spanish football," - Spain coach Vicente del Bosque after his team won the European championship.
Tennis
"I'm sure he's smiling from up there that someone has finally managed to do it from Britain. I just hope I can see another British player in my lifetime win a Grand Slam," - Andy Murray after becoming the first British man since Fred Perry in 1936 to win the US Open.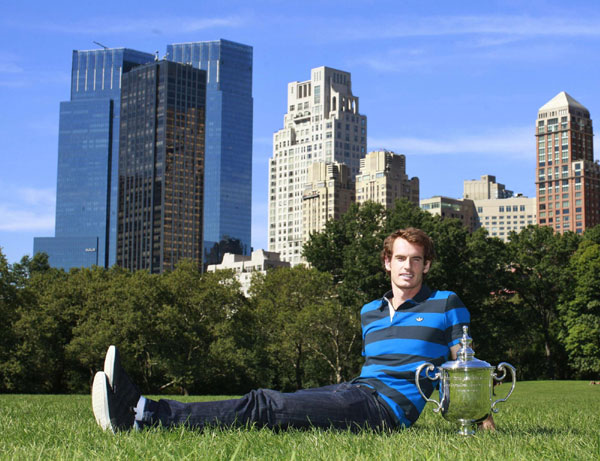 Britain's Andy Murray poses with his trophy in Central Park after winning the men's singles title at the U.S. Open tennis tournament in New York September 11, 2012.  [Photo/Agencies]
"I really think a champion is defined not by their wins but by how they can recover when they fall. I have fallen several times. Each time I just get up and I dust myself off and I pray and I'm able to do better," - Serena Williams after coming back from a life-threatening illness to win the Wimbledon, Olympic and US Open titles.
Golf    
"I never got this far in my dreams," - Bubba Watson after winning the Masters in a dramatic playoff with Louis Oosthuizen.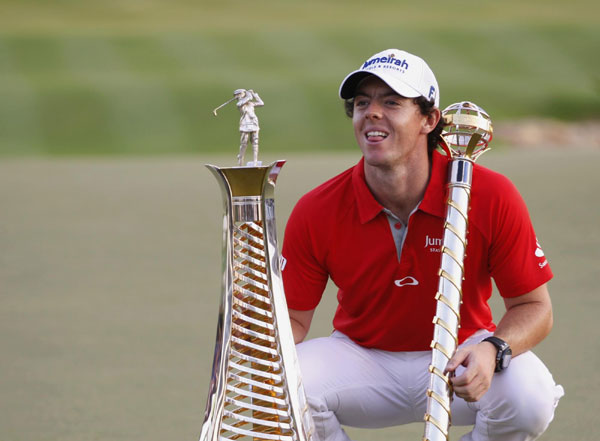 Rory McIlroy of Northern Ireland jokes with girlfriend Danish tennis player Caroline Wozniacki(not pictured) as he poses with the trophy after the fourth and final round of the DP World Tour Championship at Jumeirah Golf Estates in Dubai November 25, 2012.  [Photo/Agencies]
"He's got all the talent in the world to do what he's doing. And this is the way that Rory can play," - Tiger Woods about Rory McIlroy after the Northern Irishman won the PGA Championship by eight shots.