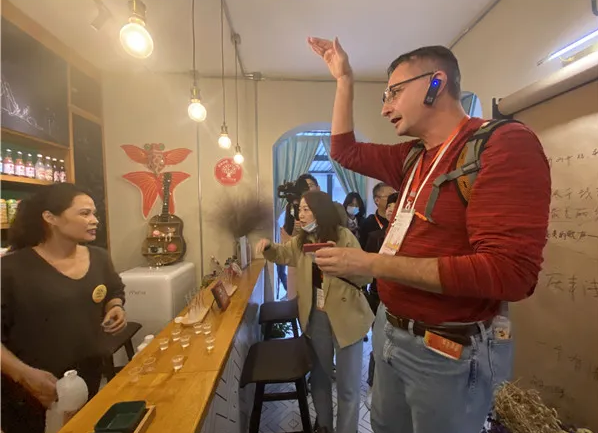 Participants taste mijiu (Chinese rice wine) in one of the local shops in Qingfeng village, Liyang on Oct 17. [Photo provided to China Daily]
On the first day of their trip, participants enjoyed a stroll around Qingfeng village, a tourist hotspot in Nandu Town. The group sampled some of the local food and beverages, before moving on to enjoy a harvest ceremony and an evening concert staged in a rice field.
Rural tourism is booming and the landscape is well maintained here, showing aspects of traditional village life and modernity, said Gerard Brett, a British teacher employed by a local international school.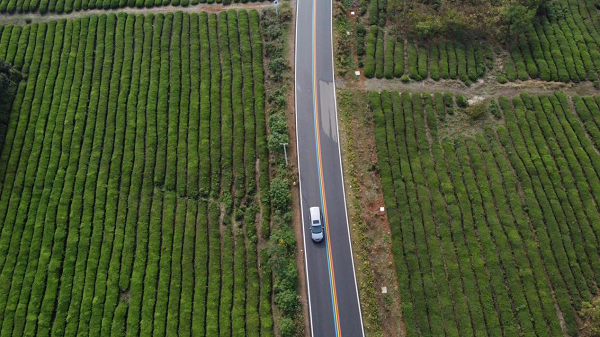 Liyang No 1 Highway, one of the local tourist scenic roads in Changzhou, Jiangsu province, photographed on Oct 18. [Photo provided by Ahmed Ishtiaq]
On the second day, participants visited Liyang No 1 Highway, one of the local tourist scenic roads. It connects over 233 villages and has greatly boosted tourism as well as the local economy, enabling 54,000 villagers to work closer to home.
Tourism brings in money and visitors, but environmental protection has also been prioritized, said Ahmed Ishtiaq, a Bangladeshi student at Jiangnan University.
The "Go Jiangsu" series of trips are organized by China Daily and the Information Office of Jiangsu Provincial People's Government to promote the province to an international audience. A total of 11 events have been held since 2018.