Four companies from Jiangsu province won awards at the Fourth China Grand Awards for Industry held in Beijing on Dec 11.
Hosted by the China Federation of Industrial Economics (CFIE) every three years, the China Grand Awards for Industry represent the highest honor for many industries in China and are often referred to as the "Oscars of Chinese industry". This year, the event invited leading enterprises with core technologies and intellectual property rights from a range of different sectors.
Wuxi Shuangliang Eco-energy, the only enterprise in the environmental protection field to win a Grand Award this year, was recognized for its work on improving the energy efficiency and reducing the emissions of air-conditioning systems.
Wuxi Fasten Group is the first enterprise from the metal wire products industry to win a Grand Award. Through the enterprise's independent R&D, the price of single-mode fiber dropped from 1,000 yuan to just 50 or 60 yuan per kilometer, helping China make huge savings in constructing the communications infrastructure.
Suzhou Hengtong Group is a leading enterprise in the fields of communication, electric power and grid power in China. It's also one of the top three fiber-optical communication companies around the world. The company has established R&D bases in 10 provinces in China and seven foreign countries to improve its innovation capabilities.
In addition to these three companies, the gear transmission system for high-speed rail trains developed by Changzhou Qishuyan Engine & Vehicle Technology Institute Company also won the award. The company spent more than ten years researching and improving the system. The system has now been installed on more than 70 percent of the high-speed trains in China so far.
The success of these four Jiangsu companies reflects the province's importance in China's economy and innovation.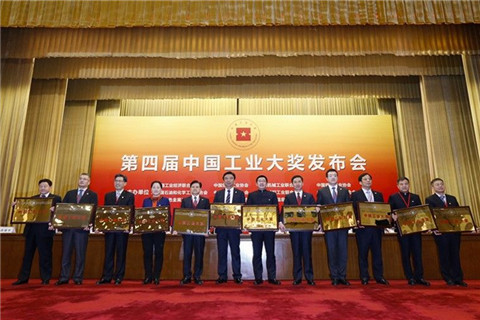 The award ceremony of the Fourth China Grand Awards for Industry takes place in Beijing on Dec 11. [Photo/rail.ally.net]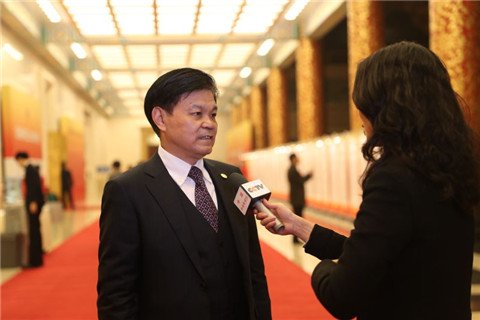 Cui Genliang, chairman of Suzhou Hengtong Group, gets interviewed by CCTV at the award ceremony. [Photo/hengtonggroup.com]