China (Wuxi) International Data Center held a ground-breaking ceremony on July 7 for its 900 million yuan ($134.57 million) third-phase project, reported the Wuxi Daily.
It will engage in cloud computing, big data analysis, and online security, and provide professional services to Internet enterprises, financial companies and the government.
The project, jointly built by the Wuxi branch of China Telecom and Tongyunsheng Information Technology Co, will cover an area of over 40,000 square meters in Wuxi National Hi-tech District.
Upon completion, it will be the largest cloud computing data center in the Asia-Pacific region.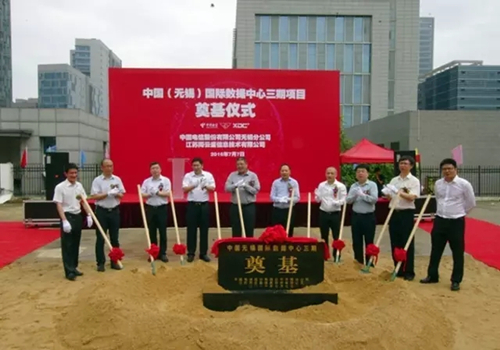 The groundbreaking ceremony of the third phase of the China (Wuxi) International Data Center project, July 7 [Photo from cnii.com.cn]