Now is the best time to visit the Xuelang Mountain scenic area in Wuxi's Binhu district if you're in the mood for enjoying the beauty of the nature. The lavender is at its peak with its sweet aroma perfuming the air and its pale hues calming the landscape.
The fourth Lavender Festival also got underway on May 10 in the scenic area and will run for a month until June 10.
Xuelang Mountain's lavender fields are vast, covering a total area of 200 mu (13.33 hectares) and on top of that are displays of Chinese roses.
According to the management of the scenic area, late May is the best time to enjoy the beauty of lavender, with this weekend being the perfect opportunity for visitors to see the flowers in full bloom.
To guarantee the cleanliness and safety of the flowers, the management has advised guests to park their cars outside the area and take the shuttle bus in.
The slopes of Xuelang Mountain are situated in such a way that the lavender receives plentiful sunshine with convenient drainage. Grown since 2013, the lavender in the scenic area began to capture the public's imagination in 2014. Data shows some 60,000 tourists visited Xuelang Mountain every day during the peak bloom season that year.
Lavender-related products are also available in the gift shops. The products actually come from Xinjiang, where the best lavender in China is grown.
While relaxing and enjoying the flowers, visitors are able to enjoy tea and soak up the serene atmosphere.
By the end of the month, a go-karting track is set to open, where petrol-heads from far and wide can come and enjoy horsepower on the top of the mountain.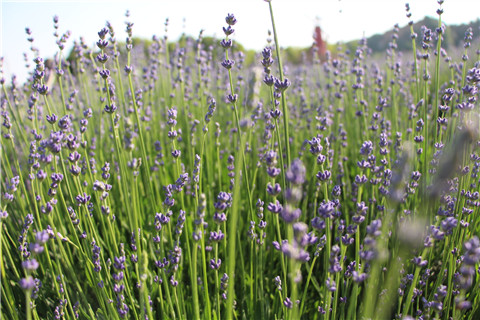 Lavender in bloom at the Xuelang Mountain scenic area. [Photo/chinadaily.com.cn]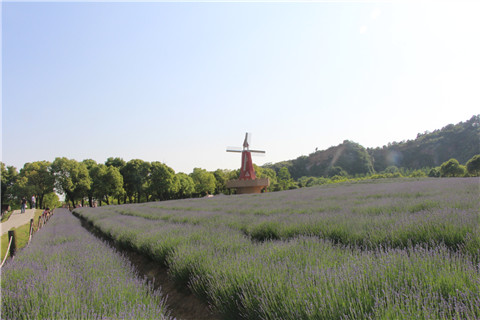 A beautiful field of lavender basks in the summer sun at Xuelang Mountain. [Photo/chinadaily.com.cn]