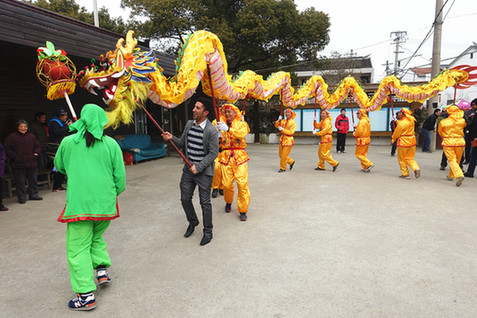 An overseas student from Jiangnan University tries his hand at dragon dancing at Heping village of Mashan town in Wuxi on Feb 21. [Photo provided to chinadaily.com.cn]
More than 100 foreign and local guests got the chance to experience the infectious and raucous atmosphere of the Lantern Festival on Feb 21, as the residents of the usually quiet and serene village of Heping, of Mashan town in Wuxi put on a series of traditional displays.
As the guests disembarked their coaches at the edge of the village they were welcomed by pounding drums and crashing cymbals, played by residents dressed in shimmering red and yellow colored festival costumes. A frilly and ornate lion danced to the rhythm as onlookers posed and took photos with curiosity.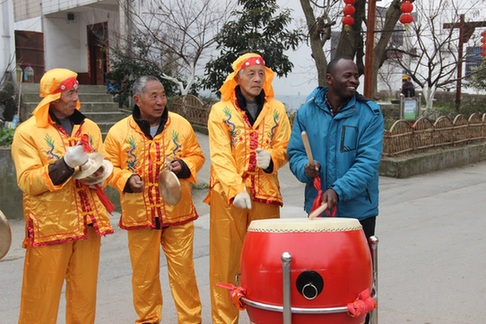 A foreign student beats a drum for the Lantern Festival in Mashan town, Wuxi on Feb 21. [Photo by Xu Yan/chinadaily.com.cn]