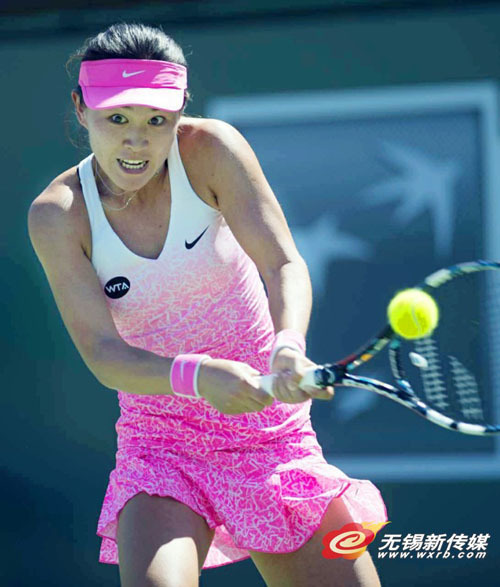 Zhu Lin, from Wuxi city in East China's Jiangsu province, now ranks 116 in the female world tennis player rankings. [Photo/wxrb.com]
Zhu Lin, 21, from Wuxi city in East China's Jiangsu province will take part in this year's Wimbledon Championships, which begin on June 29.
Zhu won a national tennis championship at 16 and was subsequently elected into the national China team. She became a professional tennis player in 2013 and has since ascended to her current world ranking of 116th after spending six years outside the top 500.
Zhu's sporting talent prompted full scholarship offers from two top 30 American Universities in 2010 and 2011. However, she opted to study her bachelor's degree at the East China University of Science and Technology in Shanghai, which she is currently undertaking.
Zhu's father and coach plan to open a summer tennis camp to promote the sport in Wuxi. Zhu Yuyu, Zhu Lin's coach, said that tennis has yet to fully develop in the city and that local residents need more professional tennis training and knowledge sharing.