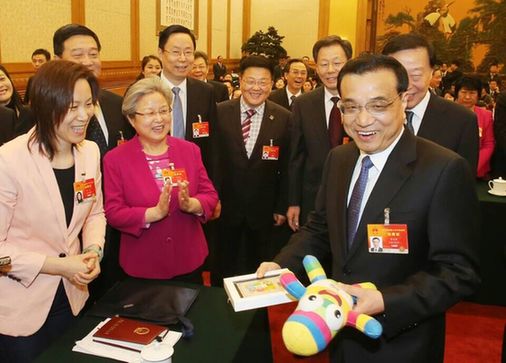 Chinese Premier Li Keqiang with NPC deputies from Jiangsu province.[Photo/english.jschina.com.cn]
Chinese premier Li Keqiang attended a panel discussion with deputies from Jiangsu province who take part in the 12th National People's Congress (NPC) during the third session of the 12th NPC, in Beijing March 7.
Speaking with NPC deputies from Jiangsu, Li urged the government to further streamline administration and delegate more powers to lower levels in order to give the market and the society more role in stimulating development.
Mass entrepreneurship and innovation should be encouraged to achieve medium-high level economic development, he underlined.